Being an Airbnb host can be worrisome enough with your long list of to-dos and maintaining excellent customer service. That dreaded 4 or even worse, 3.5-star rating constantly looms above your head. In order to avoid nothing but a 5-star rating, it's best that you take your Airbnb cleaning service to a whole new level.

The truth is that your accommodation's cleanliness plays a large role in your guests' satisfaction levels. After all, your guests have taken up your services to enjoy some time off, the last thing they'd want to do is start cleaning! Before handing out the well-desired 5-star rating, guests often check certain areas to asses your accommodation's hygiene levels. Failing to address the areas may land you with a lower rating and decrease your chances of getting your next booking.

So, what exactly do guest check before giving you a 5-Star cleanliness rating? Let's jump in!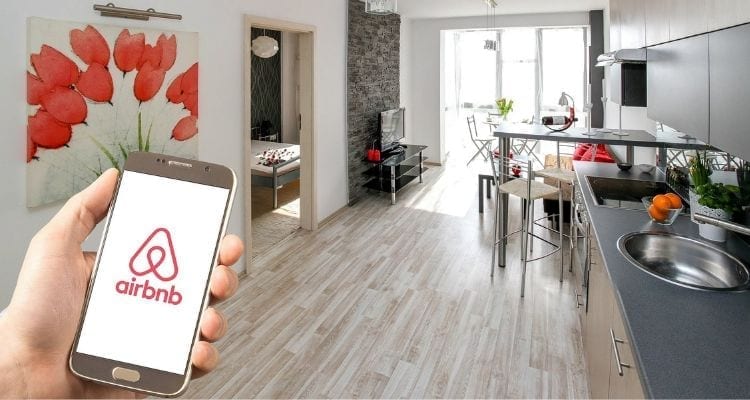 Airbnb Cleaning Service Tips to Get Your a 5-Star Rating:
Freshen Up Your Linen and Towels
While this may be an obvious cleaning tip, it does play a large role in your guests' overall satisfaction. Linen and towels are a quick and easy way to judge an accommodation's level of cleanliness. Towels that are still damp and linen that smells like its previous inhabitants is awfully offputting and may cause a few issues with your guests.

To stop this from happening, you should always swap out your linen and towels before new guests arrive. Not only is this necessary for hygiene purposes but it will elevate the entire space's cleanliness too.

Clean Your Floors Well
As a guest enters their room, it can be easy to tell whether or not the space has been cleaned based on the appearance of the floors. Floors covered with footprints and dust just scream a low rating for cleanliness!

Although it may be tempting to let the small things slide, a clean floor will contribute to the overall atmosphere of your Airbnb listing. A dirty floor will immediately spark red flags for your guest and will prompt them to leave an unhappy rating.

For shining floors, it's best to sweep and mop them in between each guest. Sweeping up old bits of dust and dirt will remove any remnants of your previous guests while mopping will help give it the extra level of hygiene that's needed. If you have carpets, it's best to give them a good vacuum. You may even want to conduct a deep carpet clean with either a professional dry or wet vacuum cleaning service.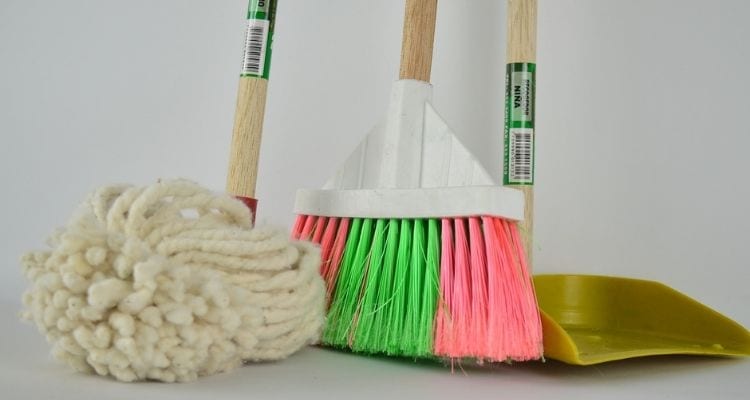 Take Out the Trash
A simple but necessary checkpoint is the trash. Every Airbnb guest will check to see if there is a fresh trash bag and if the old one has been disposed of.

Old trash can leave an off-putting odor and an even worse perception of your accommodation's cleanliness. It's best to take out the trash, no matter how little there is, before you have a new guest arrive. This will create a sense that your Airbnb has been freshly opened and that your guests are walking into a hotel-like experience.

Tidy Up the Kitchen
If you're offering a self-catering Airbnb, the chances of your guests assessing the kitchen are high. As this is the place they are intending to cook and eat, it's essential that it's hygienic and tidy. A clean stove and oven will prove to your guest that you go the extra mile in cleaning up for your guests.

You will also get added bonus points if you wipe down the fridge too! A clean fridge is the perfect example of a well-maintained Airbnb. Before your guests arrive, remember to check and see if the previous tenant left any food or drinks and clear them out for a fresh start.

Clean the Crockery and Cutlery
On the note of cleaning up the kitchen, it's best to give your crockery and cutlery a good wash too. As these are the utensils your guests will eat with, it's imperative that they're well cleaned.

Freshen Up Bathroom
A grubby bathroom speaks volumes for the overall cleanliness of the entire accommodation. In fact, the bathroom is most likely to be your guests' first point of reference when judging how well maintained your Airbnb lodgings are.

Before welcoming new guests, you should always make an extra effort to have your bathroom shining!

Improve Your Overall Atmosphere
Lastly, Airbnb guests will judge your accommodation's overall atmosphere before giving you a 5-star rating. The overall appearance, smell, and general level of cleanliness play a large role in how well your Airbnb will be ranked.

To help improve your listing's overall atmosphere, try including an air humidifier, a scented candle, and even a fresh bouquet of flowers to enhance the space's atmosphere.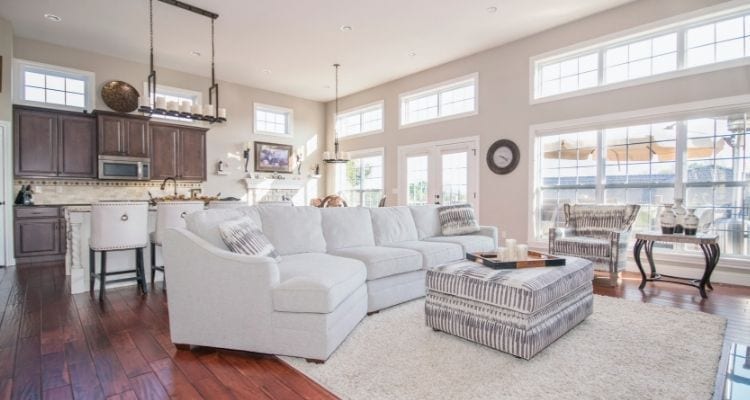 When hosting guests at your Airbnb, they will most likely assess its cleanliness with a fine-toothed comb. To avoid any nasty ratings, it's best to hire a professional Airbnb cleaning service. A cleaning team will know exactly which areas need the most attention in order to delight your guest and snag you that 5-star rating.


–
Post Description: QBClean Everett, WA – Things Your AirBnB Guests Check Before Giving A 5 Star Cleanliness Rating – Categories: Housekeeping & On Demand Cleaning Service. Related page: Service Area
Additional Categories: Everett, Additional Tags: On Demand Cleaning Service, Related Page: Service Area
–