Carpet & Upholstery Cleaning Services
Queen Bee offers professional carpet & upholstery cleaning services in Seattle, Bellevue, Lynnwood, Shoreline & surrounding communities. Our professional technicians will get your carpets and upholstery looking fresh and new again!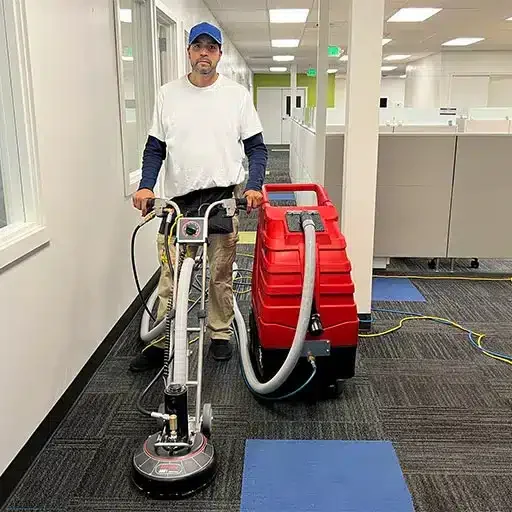 Carpet And Upholstery Cleaning Services
Dirt, stains, and pet hair are significant pain points for homeowners. No matter how well you take care of your carpets, these things will happen. Professional carpet cleaning services are the best way to ensure that your carpets stay clean.
Carpet cleaners in Seattle can help with the dirt, stains, and pet hair that build up over time with specialized equipment and a deep steam cleaning process.
Carpet and upholstery cleaning services play a vital role in maintaining the pristine condition of your home. With the passage of time, dirt and stains tend to accumulate within your carpets, resulting in unsightly permanent discoloration. This is especially crucial for homeowners with furry companions, as the regular cleaning of carpets becomes even more essential.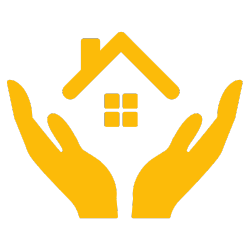 Fully Vetted & Background Checked Employees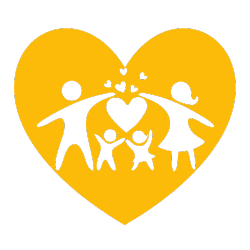 A Local Family-Owned Company You Can Trust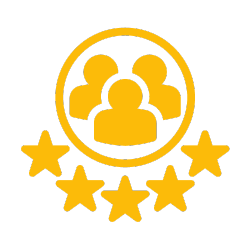 Awesome Reviews From Hundreds Of Happy Customers
Utilizing Advanced Techniques: Extracting Stubborn Dirt and Stains
Utilizing state-of-the-art equipment, professional carpet and upholstery cleaners employ powerful methods to extract deep-seated dirt and grime from your carpets and furniture fibers. Through the application of robust hot water extraction techniques, these experts ensure that every speck of dirt and grime is effectively eliminated, leaving your carpets and upholstered furniture looking refreshed and rejuvenated. Moreover, these professionals offer a range of additional services, including pet odor removal and stain prevention treatments, to enhance the overall cleanliness and longevity of your carpets and upholstery.
Carpet cleaning serves as a necessary measure to prevent the occurrence of stubborn stains that are often challenging or near-impossible to remove using conventional home cleaning methods. Furthermore, the cleanliness of your carpets plays a significant role in reducing allergens that can trigger allergies or aggravate asthma symptoms. By filtering out dust mites and other contaminants, a thoroughly cleaned carpet creates a healthier living environment for you and your loved ones.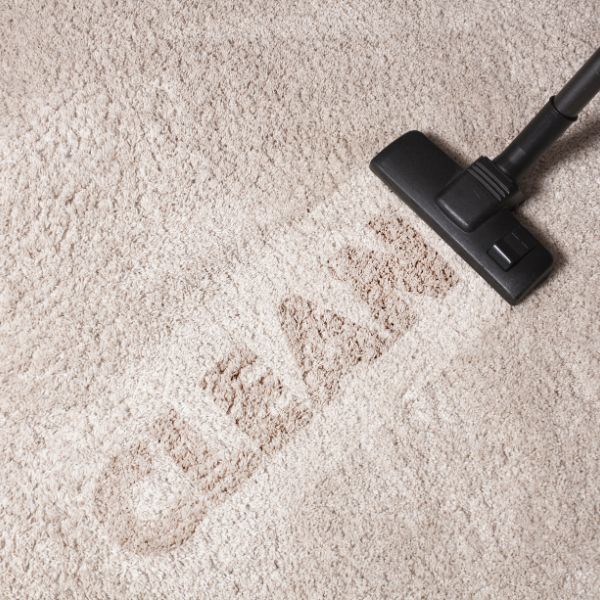 Request Your FREE Quote Now!
More About Our Upholstery & Carpet Cleaning Services
Hypo-Allergenic Carpet Cleaning
If you have allergies, you know how hard it can be to clean your home. Carpet cleaners in Seattle are experts at deep steam cleaning without the use of harsh chemicals that could trigger an allergic reaction. This means that you and your family can enjoy a clean home without worrying about unpleasant allergic responses.
Oriental and Area Rug Cleaning
Oriental and area rug cleaning is not just a luxury. A dirty rug can be detrimental to your home's air quality. When it comes to Persian, oriental, and area rugs, cleaning them requires more care and attention than other types of carpets.
Oriental and area rug cleaners in Seattle know that rugs are often used as essential decorative items in a home or office space. They understand the significance of these rugs, so they take extra care of them during the cleaning process.
In addition to taking extra care of your Oriental or area rug, you should also make sure you choose a reputable company for the job. The best way to find a reputable carpet cleaner in Seattle is to ask friends and family who live in the area for recommendations.
If you don't have friends or family who live in Seattle, you can use online reviews as a guide for finding a professional carpet cleaner who specializes in Oriental and area rug cleaning services.
Upholstery Cleaning
Cleaning your upholstery is something that should be done every so often. However, it can be a daunting task to clean your furniture. Professional cleaners in Seattle can help with this process. They will come to your home and use specialized equipment and cleaning supplies to remove dirt, stains, and pet hair from your upholstery.
Pet Stains and Odor Removal
Pet stains and odors are difficult to remove without the right equipment. If your home is a pet lover's paradise and your carpets have taken a beating, you need a professional to help.
Professional carpet cleaners in Seattle will be able to identify and treat pet stains and odors with their pet-specific cleaning process. Make sure that you're getting the best carpet cleaning in Seattle by looking for these five things:
Carpet cleaners must use safe, non-toxic, biodegradable chemicals.
The best carpet cleaners offer upholstery cleaning as well.
They should offer stain protection treatments for your carpets.
Carpet cleaners should use hot water extraction or steam cleaning methods.
You should be able to get all of this at an affordable price.
Carpet cleaners in Seattle can help with the dirt, stains, and pet hair that build up over time with their specialized equipment and deep steam cleaning process.
If you're looking for professional carpet cleaning services, look no further than Carpet Cleaning in Seattle. Since 1988, we have been providing high-quality carpet cleaning services to our customers. We are an insured company that provides residential and commercial clients with the best service possible.
You can depend on us to provide a thorough, deep steam cleaning with a low moisture content that is safe for any carpet material. All of our technicians are certified by the IICRC (Institute of Inspection Cleaning and Restoration Certification). This means they adhere to all industry standards for safety, quality, and ethics when performing your carpet cleaning.
We offer different packages to ensure you get the best value for your money. These packages include stain protection, spot removal, sanitizing and deodorizing, and air purification. One of these packages will match your needs perfectly!
There is no need to worry about what package you need; our customer service representatives will help you figure out which option is best for you! If you're looking for a great deal on carpet cleaners in Seattle, Carpet Cleaning in Seattle has packages starting at $3 per square foot!
Frequently Asked Questions About Our Carpet Cleaning Services
When it comes to maintaining a clean and healthy home, carpet cleaning plays a crucial role. Regular carpet cleaning not only enhances the appearance of your space but also improves indoor air quality by eliminating dust, allergens, and pollutants. However, many homeowners often wonder, "How often should I get my carpets cleaned?" In this comprehensive guide, we will answer that question and provide you with essential insights to help you keep your carpets in pristine condition.
Keeping your home clean and fresh is a top priority for many of us. One area that often requires special attention is our carpets. With the constant foot traffic and daily activities, dirt and hair can easily accumulate, leaving your carpets looking dull and uninviting. However, with a regular cleaning routine that includes monthly vacuuming and shampooing, you can maintain a clean and vibrant carpet that will stand the test of time.
When it comes to rug cleaning, affordability and transparency are key factors that customers consider. At Queen Bee Cleaning Service, we understand the importance of providing exceptional service at a reasonable cost. That's why we have revolutionized the rug cleaning industry by introducing hourly pricing instead of traditional square foot or room size rates. With our customer-centric approach, no matter the size or dimensions of your rug, our services are always affordable!
When it comes to tackling dirt, stains, and stubborn pet hair on your carpets, you deserve nothing but the best. While vacuum cleaners can help to some extent, they often fall short of providing a truly deep and thorough clean. That's where the expertise of professional carpet cleaning services in Seattle comes in. By availing their specialized equipment and employing a meticulous steam cleaning process, these professionals can ensure that your carpets are left immaculately clean, free from dirt, stains, and pet hair.
Carpet cleaning may be a challenging task, but fear not! With the right techniques and tools, you can transform your carpets and make them look as good as new. By following these expert tips, you'll be able to achieve a deep clean that removes dirt, dust, and debris, leaving your carpets fresh, spotless, and inviting.
Is your beloved couch longing for a refreshing makeover, but alas, it cannot be washed? Worry not! We have a trove of ingenious techniques to revive your upholstery and infuse it with a delightful fragrance. Discover the hidden treasures of upholstery maintenance and unlock the key to a fresh and clean seating experience.
Maintaining the cleanliness of your area rug is crucial not only for aesthetic purposes but also for promoting a healthy living environment. Over time, dust, dirt, allergens, and even pet dander can accumulate in the fibers of the rug, causing potential health risks and compromising the rug's appearance. Regular cleaning not only removes these contaminants but also helps prolong the lifespan of the rug.
Professional Upholstery And Carpet Cleaning Near Seattle, WA
Service Area: Bellevue, Bothell, Edmonds, Everett, Issaquah, Kirkland, Lynnwood, Marysville, Mercer Island, Mukilteo, North Creek, Redmond, Renton, Sammamish, Seattle, Shoreline, and Smokey Point.
Get $30 Off Your First Cleaning