Commercial Office Cleaning & Janitorial Services
Queen Bee offers reliable commercial office cleaning and janitorial services in Seattle, Bellevue, Lynnwood, Shoreline & surrounding communities. Our professional cleaning technicians will keep your commercial spaces clean & sanitized.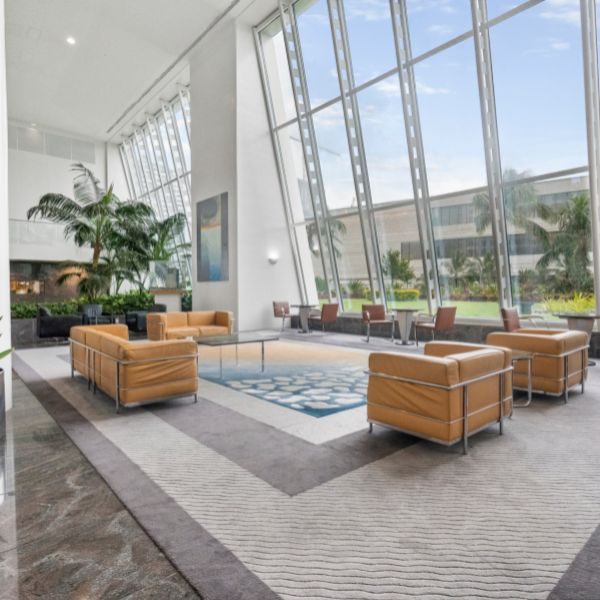 Commercial Cleaning Services To Keep Your Office Spaces Clean & Sanitized
First impressions are crucial in business, and the cleanliness of your office can make or break how customers and employees view your company. A well-maintained and sanitized workspace reflects your commitment to professionalism. It instills confidence in your clients, making them feel comfortable and assured of your ability to deliver quality services. 
In today's competitive business landscape, maintaining a clean and organized workspace is crucial for businesses of all sizes. Whether you're a small business owner or part of a larger organization, ensuring clean spaces and surfaces within your office is essential. Shared common areas, frequented by numerous individuals on a daily basis, require regular cleaning and sanitizing to create a healthy and productive environment.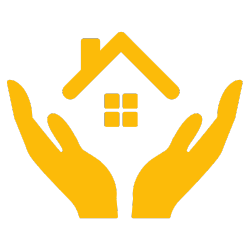 Fully Vetted & Background Checked Employees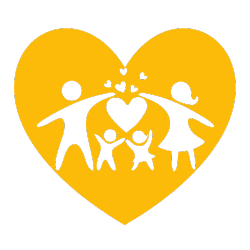 A Local Family-Owned Company You Can Trust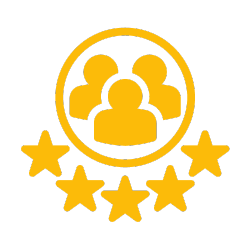 Awesome Reviews From Hundreds Of Happy Customers
What's Included In Our Office Cleaning Service
We take pride in offering a wide range of office cleaning services designed to cater to your specific needs. Our comprehensive solutions cover both general cleaning and specialized services, ensuring every corner of your workspace is thoroughly maintained.
Restrooms:

Clean & sanitize all restroom surfaces (toilets, mirrors, countertops, sinks, and fixtures.
Restock restroom supplies (add-on).

Office Spaces:

Dust office furniture, window sills, wall art, and blinds.

Conference rooms:

Dust and polish conference furniture.
Clean whiteboards (as needed)

Reception area:

Dust and polish reception furniture.
Clean front door glass.

Kitchens and Breakrooms:

Clean and sanitize all surfaces (countertops, sinks, fixtures, outside of appliances,
Clean the microwave inside and out.
Wipe down and sanitize tables and chairs.

All Areas:

Vacuum & mop floors.
Remove trash and reline trash cans.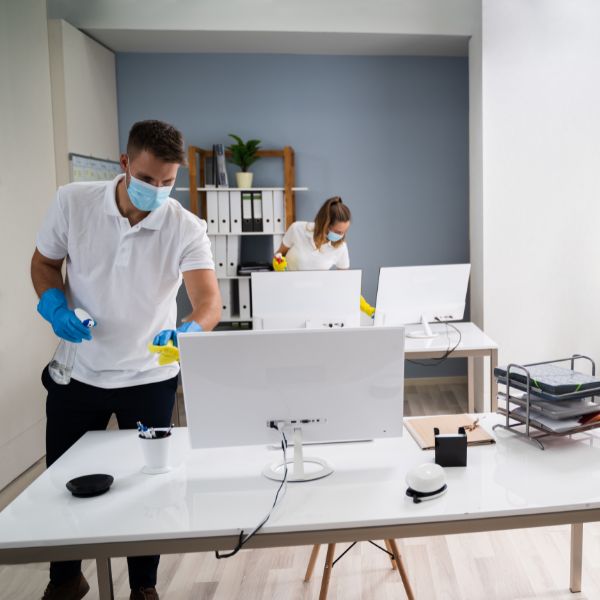 Request Your FREE Quote Now!
Frequently Asked Questions About Our Commercial Office Cleaning & Janitorial Services
A well-designed cleaning roster is essential for maintaining a clean and hygienic environment. By allocating cleaning tasks strategically, considering surface-specific needs, and employing trained cleaners with the right equipment, you can ensure optimal cleaning results for your office space. Remember, a pristine and well-maintained workspace not only promotes productivity but also creates a positive impression on clients and employees alike.
A professionally structured cleaning schedule tailored to your office's unique needs is the key to maintaining a spotless and inviting working environment. By availing of our expert consultation services, you can benefit from a comprehensive assessment, transparent pricing, and a team of dedicated professionals committed to delivering exceptional cleaning results. Contact us today to set up a consultation and take the first step toward an office space that radiates cleanliness and professionalism.
The frequency of office cleaning services depends on factors like the size of your office, the number of employees, the nature of your business, and your budget. Common cleaning schedules include:
Daily cleaning: Suitable for high-traffic offices and those with strict cleanliness requirements.
Weekly cleaning: Ideal for smaller offices or those with lower foot traffic.
Bi-weekly or monthly cleaning: Suitable for offices with minimal cleaning needs or a tight budget.
Seasonal or deep cleaning: Occurs less frequently and includes more intensive cleaning tasks like carpet cleaning or floor waxing.
Selecting the right office cleaning service provider is crucial for maintaining a clean and productive workplace. Here are some reasons Queen Bee is a great choice.
References and reviews: We have hundreds of great reviews and are happy to provide references.
We are fully insured & bonded.
All employees are fully vetted and must pass a national background check prior to hiring.
We can customize a quote that fits your unique needs and budget.
We have lots of experience and our cleaning technicians are professionally trained.
Most Trusted Commercial Office Cleaning & Janitorial Services in Seattle!
Service Area: Bellevue, Bothell, Edmonds, Everett, Issaquah, Kirkland, Lynnwood, Marysville, Mercer Island, Mukilteo, North Creek, Redmond, Renton, Sammamish, Seattle, Shoreline, and Smokey Point.
Get $30 Off Your First Cleaning