Seeking some family outdoor adventures? You've come to the right place!

This great city is full of fun activities for the whole family to enjoy. From hiking up beautiful mountains to sailing around Seattle's cityscape, there's so much to do and see while getting to spend time with your loved ones.

Without further ado, grab your family and let's see which family outdoor adventures Seattle has in store for you!

Best Family Outdoor Adventures in Seattle:
Hike Up Rattlesnake Ledge
There's nothing quite as rewarding as getting to the top of Rattlesnake Ledge. The views at the top are completely breathtaking and it really gives you a good view of Seattle's beauty. Luckily, it's a fairly easy ascent which makes is a good hike for the whole family to do. Even more so, once you're done with your hike, you can relax, fish, and swim by the lake to really make the most of your family time.

Seattle is full of wonderful hiking trails. If a hiking adventure is what you're after make sure to read our blog post on the best trails in Seattle here.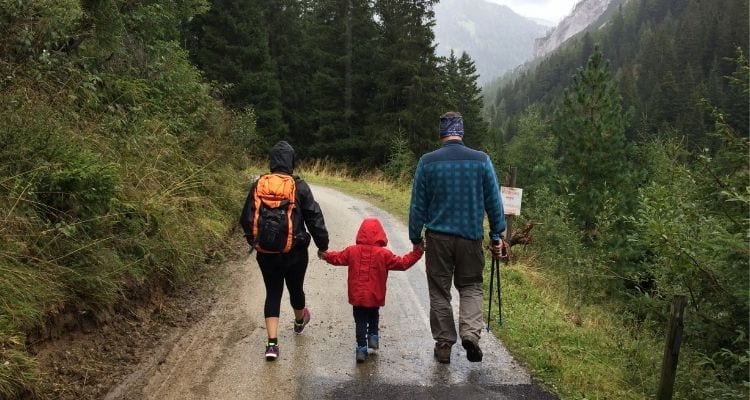 Spend the Day at Alki Beach Park
Who doesn't love a good beach day? Alki Beach Park is the ideal place for a picnic while soaking up the summer sun.

Along this two-mile beach, you are greeted with a number of activities to enhance your family fun. The beach is equipped with volleyball courts and a plethora of tidal pools with interesting sea life along its route. When you start to get a bit peckish, you can also enjoy its mix of yummy restaurants, bars, and cafes too.

Get to Know the Wildlife at Woodland Park Zoo
With over 90 acres of recreational space, Woodland Park Zoo offers a whole lot for your family to enjoy. While it's known mostly for its exceptional zoo, this park also has tons of picnic spaces, a beautiful rose garden and a fun play area for your kids to enjoy.

If your kids grow tired of the interesting wildlife, they can always make the most of the several paths and games that surround the area. It truly is an ideal spot for picnicking with its grassy jills, lawn bowling, tennis courts, and even a skatepark. There's something for everyone to enjoy! You can even bring along your dogs for the full-family experience.

Take a Ride on the Seattle Great Wheel
See Seattle from new heights with the West Coast's tallest Ferris wheel. Standing at a whopping 175 feet tall, the Seattle Great Wheel is one of the US's biggest wheels.

Once you get to the top of the Ferris wheel, that's when you'll really start to appreciate its outstanding height. Overlooking Elliot Bay, Seattle's skyline has never looked more picturesque. Unlike other Ferris wheels out there, it's perfectly equipped to handle up to 8 passengers. This makes for a great family outing that you can share altogether.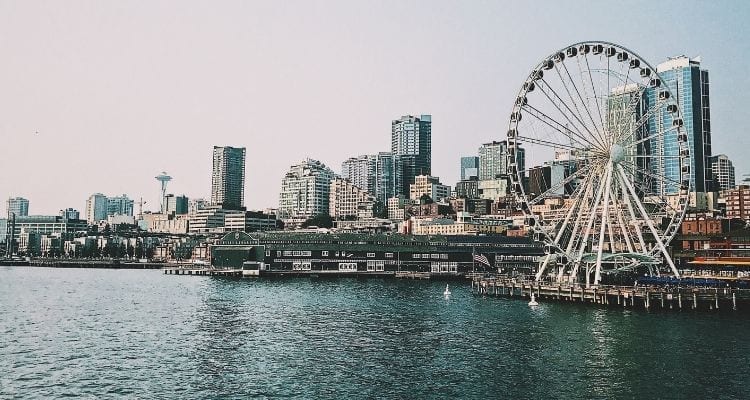 Visit Pike Place Market
On the more historical side, Pike Place Market is a must visit for families to enjoy. Pike Place Market brings in over 10 million people per year and it's hard not to see why with its many attractions. From being the original Starbucks to quirky shop stalls, Pike Place Market is a fan favorite amongst many locals and soon to be your family's too.

Kayak Around Lake Union
If you prefer to venture a little outside of Seattle's cityscape, a trip to Lake Union has everything you could need. Here you and your family can enjoy a quick getaway with peaceful surroundings and fun activities to enjoy.

If you're not too busy admiring its beauty, a kayak around Lake Union will be a great addition to your itinerary. Between kayaking, you can even grab a fishing rod and try your luck at reeling in some of the lake's diverse fish species. One important factor to note is that for kids under 16, they are to be in a double or triple kayak with the supervision of an adult.

Take a Ferry to Bainbridge Island
Enjoy Seattle's still waters by taking a day trip to Bainbridge Island via ferry. This popular destination is a great spot for picnics and walking trails. They will love getting to experience the largest ferry system in the US too!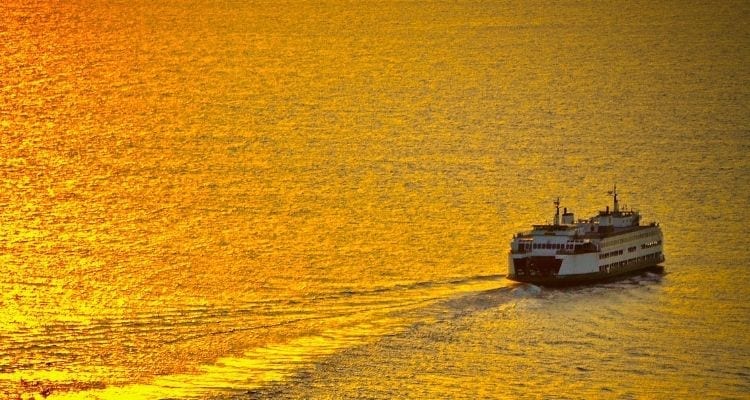 The best part about these family outdoor adventures is that they can be enjoyed all year round! However, just make sure to bundle up nicely and get a steaming cup of coffee before venturing out in the colder months.


–
Post Description: QBClean Bellevue, WA – Top 7 Outdoor Adventures For The Whole Family Near Seattle – Categories: Outdoors & Cleaning Services Seattle. Related page: Book Now
Additional Categories: Bellevue, Additional Tags: Cleaning Services Seattle, Related Page: Book Now
–