Do you need to tip your maid service? – QBClean Seattle
Do you need to tip your maid service? Hiring a professional maid service is a great way to save yourself the time and hassle of cleaning while keeping your home tidy and healthy. However, many people's most common questions to us here at Queen Bee Cleaners, are in regards to tipping.
There are some etiquette tips and considerations that should be kept in mind when deciding whether to tip a house cleaner.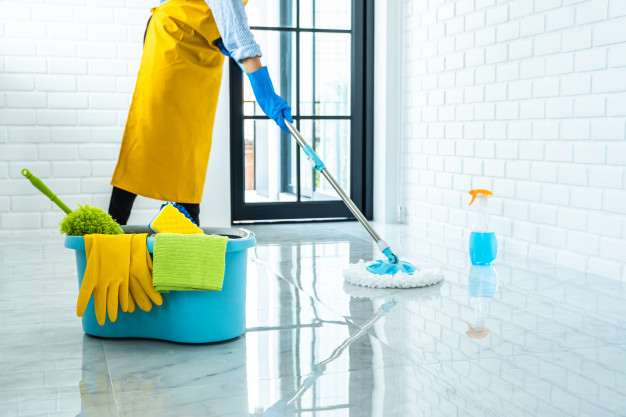 Should You Tip?
There is no cut and dry answer to if you should tip your maid service or not. While most maid service companies don't require tips, some may build it into the cost. In that case, be sure it is outlined in your cleaning contract.
Another thing to keep in mind is whether they're the owners of the cleaning company are the ones cleaning your home. Usually, company owners do not expect tips because they can set their rates. Whereas, an employee may rely on tips.
If your maid service has gone above and beyond your expectations, it is never a bad idea to tip. Some cleaning companies don't allow their cleaners to accept tips. If this is the case, your house cleaner will politely decline.
You are reading "Do you need to tip your maid service?"
Is Cash the Only Option?
Cash is always wonderful, but some may not feel comfortable showing their appreciation with money. Keep in mind there are other options.
Instead of tipping money, you might consider giving your house cleaner a gift card to a store/restaurant/coffee shop that they like.
How Much Should I Tip?
"How frequently should I tip and how much" are two other questions that often arise. This depends on your circumstances and frequency of services. If you only have a one-time cleaning, it is really up to you.
Another question that comes up is if you have a recurring cleaning service, should you be tipping each time? You may want to consider giving your maid service a larger tip once a month or every other month.
An exception to this recommendation is if you have a different person cleaning each time scheduled. You wouldn't want one cleaner to get a bigger tip, and another gets nothing. In this case, it's better to stick to a small tip each time.
How much of a tip should you give? Again, there is no clear cut answer, but a rule of thumb is to follow the same etiquette as you would with a hairstylist, restaurant server, or similar service.
15-20% is considered the industry standard. Therefore if your maid services total is$100, then a $10-$15 tip would be significant.
If your cleaning services require more than one cleaner, it is acceptable to split the tip between both. You should never feel obligated to tip them each $10-$15, though you might consider doing so if you received truly exceptional service.
You are reading "Do you need to tip your maid service?"
Other Maid Service Tipping Considerations
Something else to keep in mind is the state of your home when your house cleaner comes in. If you know that your home needs a deep cleaning or a challenging project, consider tipping more than usual.
If you went through an agency to hire a house cleaner, it is wise to contact the agency directly to ask their policy on tipping. Larger companies often rely on tips for their cleaners to earn a living wage, while others pay their cleaners a living wage, which doesn't count on tips. Since this can all vary significantly from one city to another, speaking with the company is the best option to know.
Do you need to tip your maid service? – The Bottom Line
Tipping is entirely up to you. Like many others in the service industry, house cleaners like to be recognized for an outstanding job with a money tip or other appreciation.
People on a regular house cleaning schedule may prefer to give a monthly or year-end bonus or tip.
Here at Queen Bee Cleaning Service, we never require nor solicit tips.
We are proud to serve the Bellevue, Bothel, Burien, Edmonds, Everett, Seattle areas, and beyond. We specialize in deep cleaning, maid services, move in and out cleaning, post-construction, and Airbnb cleanings.
Follow our blog for house cleaning tips between professional cleanings! Feel free to call us at 425-786-1360 with any questions or to set up an appointment!