Hardwood floors bring a certain charm and feel to every room of your house that other flooring just can't achieve. They're durable, long-lasting, and stand the test of time when it comes to household decor. To keep your floors shining for years to come, cleaning hardwood floors is a must!

There are a few ways for you to clean your hardwood floors but the trick is in protecting them from damage. We'll cover them all to ensure that you're giving your floors the correct care that they deserve. In our opinion, all it takes is a little love and care to get your floors properly protected and sparkling clean.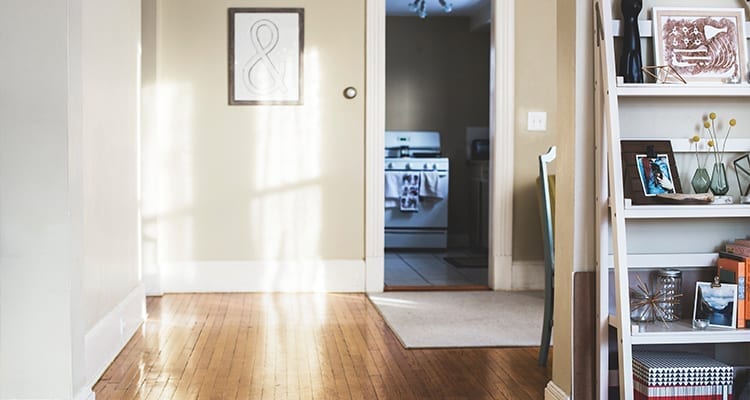 How to Protect Your Hardwood Floors:
Let's start by saying that all hardwood floors will eventually scratch. No matter how hard you try or how much product you apply, it's inevitable. However, that doesn't mean you can't reduce the amount of scratching that occurs. With these tips, you can help minimize the effects of hardwood floor scratching and maximize your floor's lifespan.

Keep Your Shoes Outside
Wearing shoes on your hardwood floors can cause immediate damage and scratches. Especially if you're wearing high heels or spikey shoes.

Make sure to take off your shoes before walking on your hardwood floors to remove the chance of scuffing. Try putting a shoe compartment at the entrance to keep your shoes neat and tidy.

Add a Welcome Mat
Water and debris are fast actors when it comes to damaging your hardwood floors. Trudging in the outside world can wear down your floors much faster than if you were to remove the debris before entering.

Adding an entry mat isn't just effective in protecting your floors but it adds a cozy, welcoming feel to your home too.

Make Use of Felt Pads
If you're a fan of moving furniture around, felt pads are a must! Even if you don't find yourself moving furniture on the regular, we'd recommend using them on chairs and other moveable furniture anyway. As the furniture moves, it can scuff up your hardwood floors.

Use Rugs Where Necessary
Rugs are particularly handy in areas where furniture is frequently moved around. To prevent any scratches from occurring, make use of a trendy rug underneath your furniture.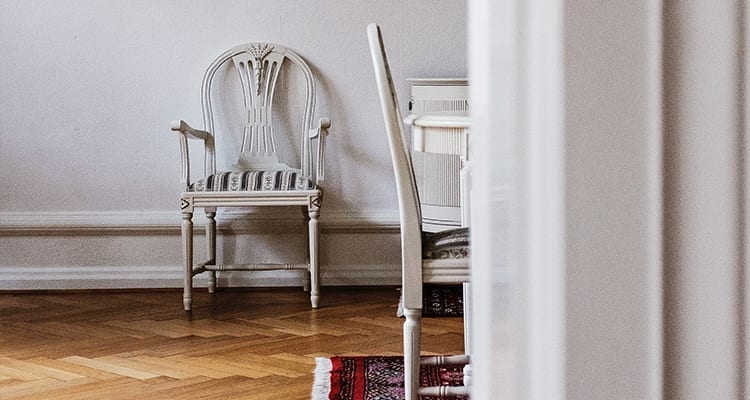 Keep Up Your Cleaning
Most importantly, keep up your cleaning regime! Most wooden floors will require a little bit of elbow grease to keep them polished for years to come.

The Best Methods for Cleaning Hardwood Floors
Now that we know how to protect your hardwood floors from damage, let's focus on the best ways to get them sparkling clean! After all, a clean floor is a protected floor.

Step One: Remove All of the Dirt
First, it's important to first remove any dirt that may be present. This will help limit the risk of possible damage when you get into your deep cleaning.

Whether you opt for a good old fashioned sweep or a vacuum, as long as the dirt's gone, that's all that matters. However, if you do use a vacuum, make sure to use the floor-brush attachment fo avoid any scratches.

Step Two: Give Your Floors a Deep Clean
Unfortunately, a simple mop won't be able to remove the amount of grime that may have built up on your hardwood floors. The best way to treat your hardwood floors is with a liquid cleaner. You can opt to use a commercial cleaner, a mixture of one part vinegar to ten parts water, or even boiling water and tea bags.

Pro tip: using tea bags will leave a gorgeous shine on your wooden floors due to the natural tannins.

Step Three: Fill the Gaps
A good hardwood floor clean is nothing without filling in its scratches! A simple trick is to use a crayon. Yes, you read correctly, a crayon.

Take a crayon that matches your floor color and rub it on the scratched gap. Then, turn on your blow dryer and gently heat the area and buff it with a soft cloth or rag.

Step Four: Renew the Finish
Every few years or so, your hardwood floors may need a little bit of brightening. All it takes is a light sanding and a few coats of polyurethane. It's best to leave this one to the professionals!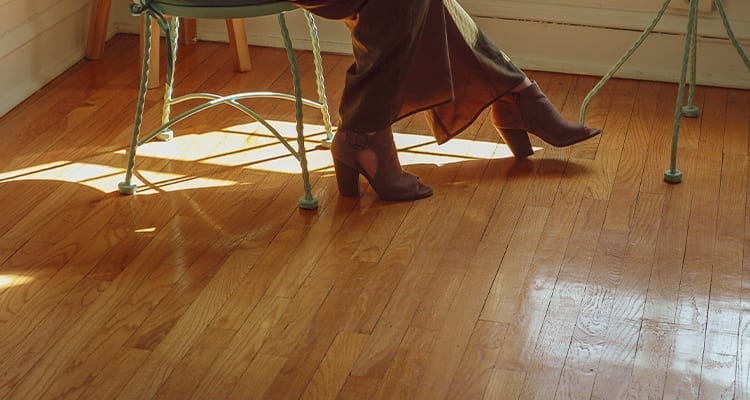 Proactive action is key in cleaning hardwood floors. As long as you keep up these simple cleaning and protection hacks, your hardwood floors will be shining for years to come!

–
Post Description: QBClean Mercer Island, WA – How To Protect and Clean Your Hardwood Floors – Categories: Cleaning & Seattle Cleaners. Related page: Queen Bee Cleaning Service: Bellevue House Cleaning Experts
Additional Categories: Mercer Island, Additional Tags: Seattle Cleaners, Related Page: Queen Bee Cleaning Service: Bellevue House Cleaning Experts
–