5 Cleaning Tips to Get Better Airbnb Reviews
5 Cleaning Tips to Get Better Airbnb Reviews. According to Airbnb, guests are more incline to leave a negative review due to lack of cleanliness during their stay. On the other hand, they will rave about a spotless place in their reviews, helping you earn a "Sparkling Cleaner" badge for your listing.
Having a clean space is important each and every time a guest checks in. The cleanliness, or lack thereof, will give them a first impression that will set the tone for their entire stay. Here at Queen Bee Cleaning Services, we put together a list of 5 tips for cleaning to help you get better reviews on your Airbnb space.
Love at First Smell?
While it is important for your place to look spotless, it is as equally important for it to smell nice as well. It can be tricky because you have to take into consideration that some people have sensitivities to strong smells.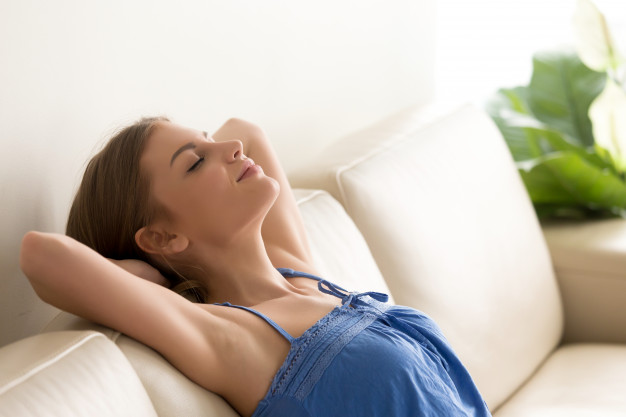 We recommend by making sure your cleaning products don't have strong chemical smells. The products we use at Queen Bee Cleaning for cleaning Airbnb places are natural and don't leave behind a synthetic aroma. A lot of air fresheners can be overpowering and seem like they are masking odor rather than getting rid of it.
Using essential oils, like peppermint or lavender, can provide a fresh, gentle scent. And if you don't feel comfortable having a diffuser running, try placing some oil on a paper towel and hiding it between the blinds.
Bye-Bye Stains!
You don't want to keep stained items in your place. Can you imagine being a guest, grabbing a towel when getting out of the shower and finding old makeup caked on?
Want to save money on replacing towels, linen and washcloths, and keep them looking brand new after every use? Make investments in these 3 things:
OxiClean– We found this product gets out just about anything and it can be used on numerous household items. From pillowcases to white towels, this little product is a life saver.
Disposable Makeup Remover Wipes– Not only a nice gesture to leave in the bathroom for your guests but also prevents them from getting makeup and other skincare products on towels and washcloths.
Black Towels and Washcloths– Darker colored bath linen will minimize the risk of staining altogether, reducing the cost of replacing.
Say NO to clutter!
Yes it can be a lot of fun to decorate your Airbnb place, but less is definitely better! The more decorations you have, the more dust you accumulate. And that means more to clean, every single time. While you may think the place looks bare, it actually gives your guests more room for their things. And minimal items equal a less messy feel from the moment your guests walk in. So say good bye to all of those extra vases and picture frames!
Don't forget the forgettable spots!
We are here to remind you of those spots people tend to forget about that NEED cleaning. Under the bed for instance. Dust bunnies can start to collect as well as forgotten items from guests past. Be sure to check under there after each person's stay.
The shower curtain also seems to slip Airbnb owner's minds. It's important to have a clear liner behind the curtain to keep mold and mildew off. Be sure to wipe it down after each stay, and replace every couple of months.
Hire a Cleaning Service that Specializes in Airbnb Rentals
To keep your place looking clean for each guest's arrival, it is important to hire a company who understands everything that needs to happen between stays. Hiring a company saves you time and guarantees that everything is getting cleaned and meeting the expectations of your guests.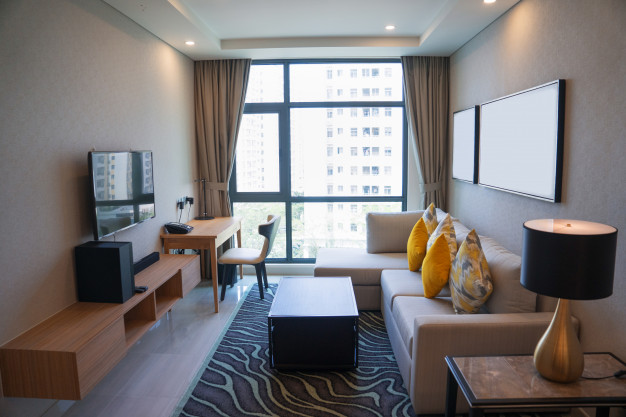 5 Cleaning Tips to Get Better Airbnb Reviews
Here at Queen Bee Cleaning, Airbnb properties is one of our specialties. We work with hosts who are committed to providing their guests with 5-star service and want to achieve 5-star ratings. Our company has services that cater to the needs of frequent cleanings and quick turnaround times.
We hope these tips help you on the road to getting great reviews from your guests. Here at Queen Bee we are proud to serve the Redmond, White Center, Tukwila, Seattle areas and beyond. Feel free to call us at 425-786-1360 with any questions or to set up your Airbnb cleanings!