Do you Have to Clean When you are the Host of an Airbnb?
Do you Have to Clean When you are the Host of an Airbnb? Being an owner of an Airbnb is a great way to generate income. Many people even own multiple units they rent out for vacation rentals. These rentals are held to high standards and guest want 5-star service and quality.
Cleanliness is one of the top topics guests will leave feedback on. Airbnb allows host to charge their guest a cleaning fee, and if the rental continuously gets low ratings on the cleanliness, there are penalties for the host.
What is involved in running an Airbnb?
Having a clean and clutter free rental is only one part of being an Airbnb host. There are many other responsibilities as well, that take up a lot of the host's time.
The question often arises, do YOU have to be the one to clean as a host? There are ways to delegate the duties, guaranteeing your property is always in tip top shape.
Hire a Professional Cleaning Company to Clean Between Guest Stays
Find a maid service company, like Queen Bee Cleaning Services for Airbnb, who are trained to work quickly and thoroughly between one guest leaving and another arriving. The company should be able to turn the property over fully, therefore ask if they provide:
Vacuuming carpets and rugs
Wiping down countertops and other surfaces
Cleaning the bathroom including toilets, tubs/showers and sinks
Stripping and remaking bed
Cleaning and putting away dishes
Sweeping and/or mopping
Taking out trash
Reporting to host on supplies that might be low or replenishing supplies
Schedule Sporadic Deep Cleanings
In addition to turn over cleanings, your maid service should also be able to do periodic deep cleanings throughout the year. As a host, you can choose how often you want the deep cleaning but the maid service should be focused on:
Wiping down baseboards and inside cabinets
Cleaning inside and out of fridge
Shampooing carpets and rugs
Cleaning out any appliances that need it (ie. Microwave, stove,etc)
It is beneficial to have the same cleaning company do both types of cleaning. They will know your property and requirements best.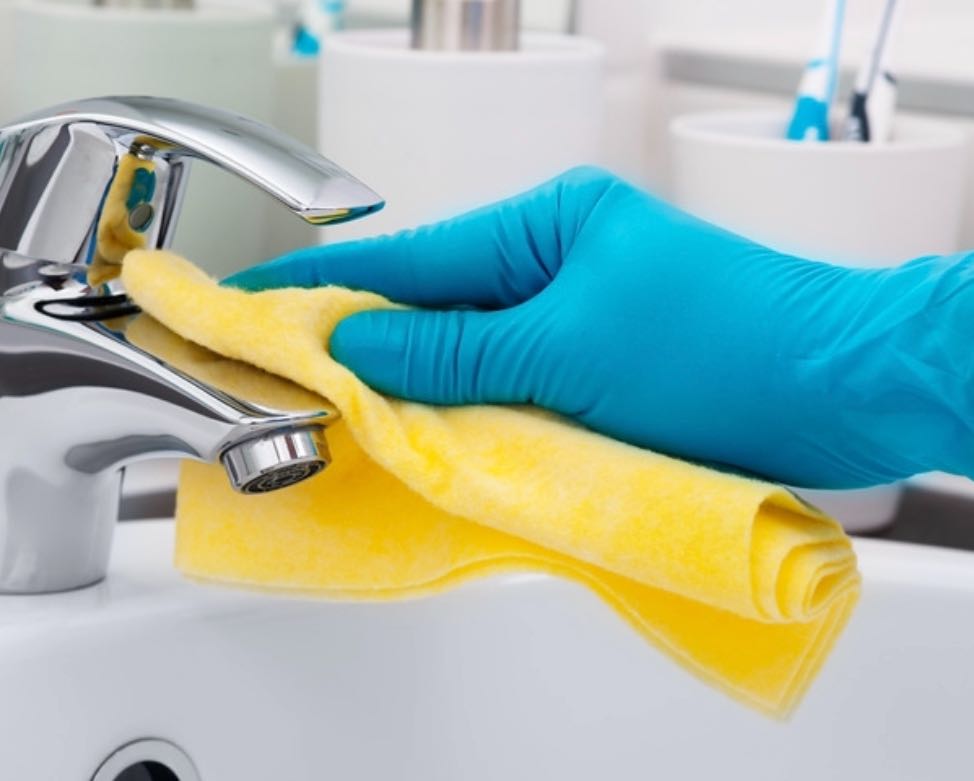 Schedule Cleanings Online
Having a vacation rental can be fun, but also hectic. Take the stress of having to remember when to schedule turnover and deep cleanings every time they are needed. A reliable, trained Airbnb cleaning company should provide software or a system in which host can easily schedule automated cleanings.
Cleaning Supplies Used
While it may not bother everyone, a lot of cleaning supplies can leave behind a strong, chemical odor. This can bother guests, giving them a bad first impression when they walk in, and setting the mood for their stay. Be sure to inquire about what cleaning supplies your maid company is using when doing turnover and deep cleanings.
Here at Queen Bee Cleaning Service we use non-toxic cleaning products and high-quality supplies. They are safe for your guests and their families. And are sure to give off that deep clean feel, without heavy smells, when they walk in.
Outsourcing your cleaning responsibilities as an Airbnb host to a trusted maid service will save you time and help keep your high quality ratings. Take the time to research Airbnb cleaning services in your area. If you are in the Seattle area, please check out Queen Bee Cleaning Service to get your cleaning schedule automated.
We are proud to serve Renton, Lynwood, Seattle, Kirkland and many other areas. To see if we service your Airbnb location give us a call at 425-786-1360.
Hardwood floors bring a certain charm and feel to every room of your house that other flooring just can't achieve. They're durable, long-lasting, and stand the test of time when it comes to household decor. To keep your floors shining for years to come, cleaning hardwood floors is a must!

There are a few ways for you to clean your hardwood floors but the trick is in protecting them from damage. We'll cover them all to ensure that you're giving your floors the correct care that they deserve. In our opinion, all it takes is a little love and care to get your floors properly protected and sparkling clean.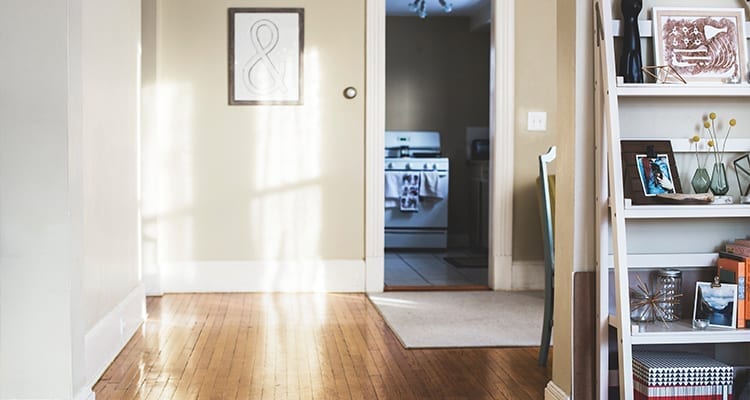 How to Protect Your Hardwood Floors:
Let's start by saying that all hardwood floors will eventually scratch. No matter how hard you try or how much product you apply, it's inevitable. However, that doesn't mean you can't reduce the amount of scratching that occurs. With these tips, you can help minimize the effects of hardwood floor scratching and maximize your floor's lifespan.

Keep Your Shoes Outside
Wearing shoes on your hardwood floors can cause immediate damage and scratches. Especially if you're wearing high heels or spikey shoes.

Make sure to take off your shoes before walking on your hardwood floors to remove the chance of scuffing. Try putting a shoe compartment at the entrance to keep your shoes neat and tidy.

Add a Welcome Mat
Water and debris are fast actors when it comes to damaging your hardwood floors. Trudging in the outside world can wear down your floors much faster than if you were to remove the debris before entering.

Adding an entry mat isn't just effective in protecting your floors but it adds a cozy, welcoming feel to your home too.

Make Use of Felt Pads
If you're a fan of moving furniture around, felt pads are a must! Even if you don't find yourself moving furniture on the regular, we'd recommend using them on chairs and other moveable furniture anyway. As the furniture moves, it can scuff up your hardwood floors.

Use Rugs Where Necessary
Rugs are particularly handy in areas where furniture is frequently moved around. To prevent any scratches from occurring, make use of a trendy rug underneath your furniture.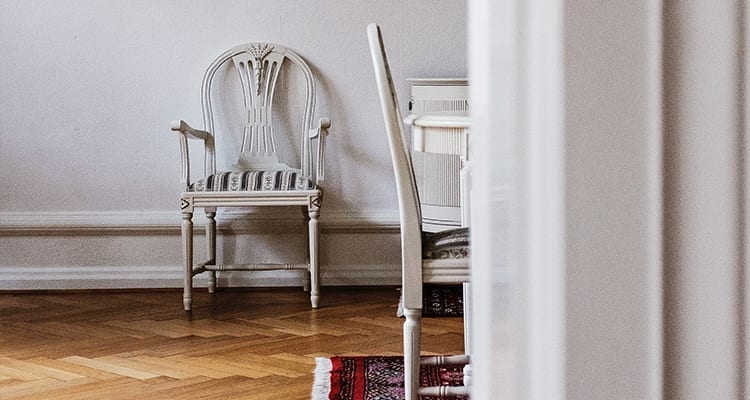 Keep Up Your Cleaning
Most importantly, keep up your cleaning regime! Most wooden floors will require a little bit of elbow grease to keep them polished for years to come.

The Best Methods for Cleaning Hardwood Floors
Now that we know how to protect your hardwood floors from damage, let's focus on the best ways to get them sparkling clean! After all, a clean floor is a protected floor.

Step One: Remove All of the Dirt
First, it's important to first remove any dirt that may be present. This will help limit the risk of possible damage when you get into your deep cleaning.

Whether you opt for a good old fashioned sweep or a vacuum, as long as the dirt's gone, that's all that matters. However, if you do use a vacuum, make sure to use the floor-brush attachment fo avoid any scratches.

Step Two: Give Your Floors a Deep Clean
Unfortunately, a simple mop won't be able to remove the amount of grime that may have built up on your hardwood floors. The best way to treat your hardwood floors is with a liquid cleaner. You can opt to use a commercial cleaner, a mixture of one part vinegar to ten parts water, or even boiling water and tea bags.

Pro tip: using tea bags will leave a gorgeous shine on your wooden floors due to the natural tannins.

Step Three: Fill the Gaps
A good hardwood floor clean is nothing without filling in its scratches! A simple trick is to use a crayon. Yes, you read correctly, a crayon.

Take a crayon that matches your floor color and rub it on the scratched gap. Then, turn on your blow dryer and gently heat the area and buff it with a soft cloth or rag.

Step Four: Renew the Finish
Every few years or so, your hardwood floors may need a little bit of brightening. All it takes is a light sanding and a few coats of polyurethane. It's best to leave this one to the professionals!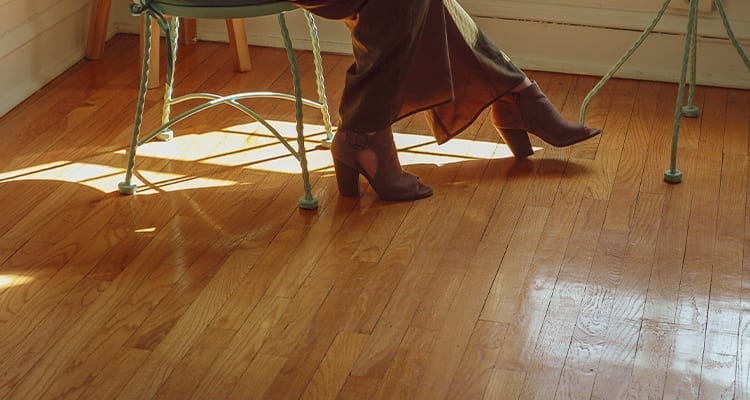 Proactive action is key in cleaning hardwood floors. As long as you keep up these simple cleaning and protection hacks, your hardwood floors will be shining for years to come!

-
Post Description: QBClean Mercer Island, WA - How To Protect and Clean Your Hardwood Floors - Categories: Cleaning & Seattle Cleaners. Related page: Queen Bee Cleaning Service: Bellevue House Cleaning Experts
Additional Categories: Mercer Island, Additional Tags: Seattle Cleaners, Related Page: Queen Bee Cleaning Service: Bellevue House Cleaning Experts
-