The warmer months are finally here and schools are out on summer vacation! This is the perfect time to spend bonding with your kids, going on adventures, and working on those summer craft projects you've have saved in your Pinterest file.

Summer crafts are a great way to keep your kids busy while you're running around with your usual day-to-day tasks. They can be educational, creative, and keep your kids entertained for a large portion of their day. If you're looking for some crafting inspiration, we've rounded up our best picks that will get your family in the summer spirit.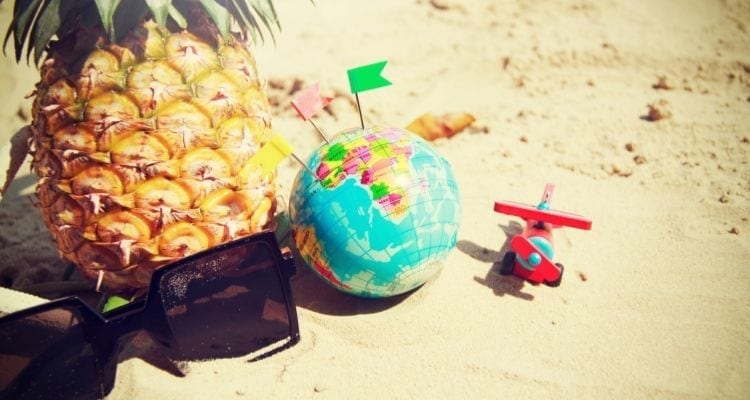 Our Best Summer Craft Projects That are Fun for the Whole Family:
Build a Bird Feeder
Keep your kids busy with this simple bird feeder tutorial. All you will need is an empty and clean milk bottle, a blade cutter, rope or string, and whichever decorating tools your kids prefer. We highly recommend paint and stickers so that they can really get their creativity flowing!

The first step in creating the bird feeder is cutting out its shape. If you have younger kids who aren't equipped to handle the blade cutter, it's best to have an adult do this part. Depending on your child's creative vision, you can cut out an entrance on any side of the bottle.

Once you've created the entrance on the bottle, your kids can take over with their decorating skills. Depending on how much detail your kids will go into, this part of the summer craft project will keep them busy for a while! When everything has dried, fill the feeder up with seeds and other bird food that you can collect from your local pet store.

To hang up your new feeder, thread through the rope on the pierced bottle lid. There should be two holes made on the lid to properly thread through your rope or string.

Develop Your Own Race Track
Have some broken pool noodles lain around from last summer? Well, they now have a purpose! Pool noodles make for an awesome racing track and it's a fun activity for your kids to partake in too.

For this summer craft, you will need pool noodles, a serrated knife or blade cutter, toothpicks, paper, tweezers, and decorative tools like stickers and markers. Of course, once the track has been made, you will need toy cars too.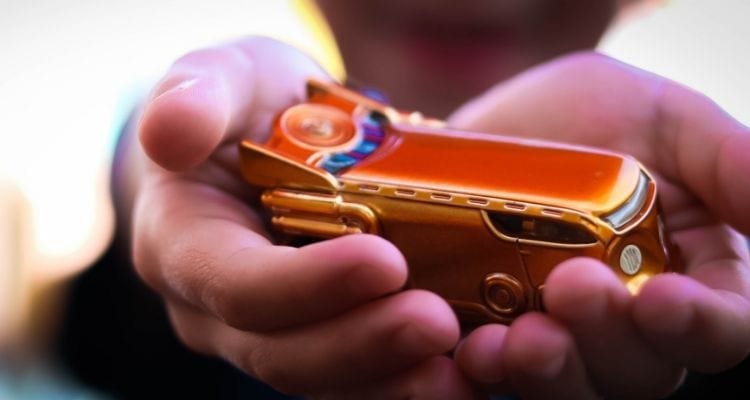 Developing your own race track will require you to cut your pool noodles in half, down the middle. It's best to use at least 2 noodles to give your kids more area to play with. Once they've been cut, connect the noodles with toothpicks that are carefully slotted into the sides.

With the basic track created, all that's left to do is let your kids go wild with their imagination. They can create "start" and "finish" signs for the track or decorate the track itself with markers and stickers.
When it's time to race, prop the track up on a chair, box, or table to add some depth to it. That's all there is to it - let the fun times commence!

Tie-Dye Your Beach Towels
Your kids will potentially spend a lot of time by the pool or even at the beach during their summer vacation, having a personalized towel will be the perfect addition to their fun times. This is definitely the messier option out of our summer craft projects and it's highly recommended that you purchase protective gloves and a tablecloth before starting.

A few things you will need are:
A tie-dye kit or clothing dye
A white beach towel
A bleach pen
Plastic wrap
Elastic bands
Step one of the tie-dye project is to bundle up the towel however your kids see fit. The appearance of your towel should resemble that of a knotted challah roll. Then, follow your dye's instructions for the best way forward. Otherwise, put the die in a stainless steel sink or a household bucket of water. Dip the knotted towel into the water so that each section has a different color. For a solid color, drop the whole towel in the water. It's best to let this sit for 10-20 minutes.

Once the die has fully seeped in, untie the knots and enjoy this cool effect! To personalize the towel, your kids can use their bleach pen to mark their name or create their own fun patterns.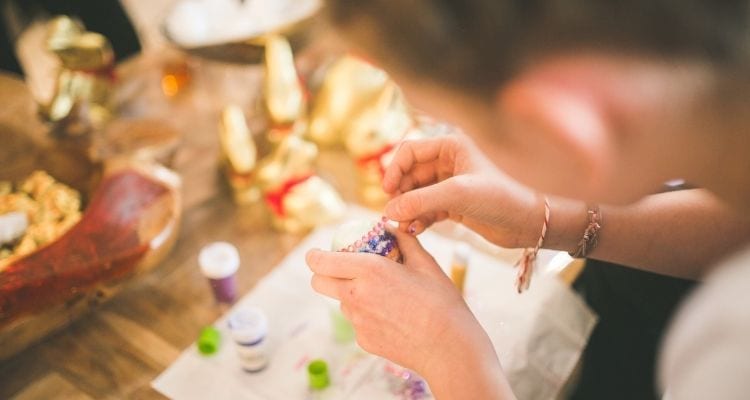 These summer craft projects are perfect for days in and will keep your kids busy with endless fun!


-
Post Description: QBClean Burien, WA - Keep The Kids Busy This Summer With These Easy Craft Projects - Categories: Parenting & On Demand Cleaning Service. Related page: About Us
Additional Categories: Burien, Additional Tags: On Demand Cleaning Service, Related Page: About Us
-
Being an Airbnb host can be worrisome enough with your long list of to-dos and maintaining excellent customer service. That dreaded 4 or even worse, 3.5-star rating constantly looms above your head. In order to avoid nothing but a 5-star rating, it's best that you take your Airbnb cleaning service to a whole new level.

The truth is that your accommodation's cleanliness plays a large role in your guests' satisfaction levels. After all, your guests have taken up your services to enjoy some time off, the last thing they'd want to do is start cleaning! Before handing out the well-desired 5-star rating, guests often check certain areas to asses your accommodation's hygiene levels. Failing to address the areas may land you with a lower rating and decrease your chances of getting your next booking.

So, what exactly do guest check before giving you a 5-Star cleanliness rating? Let's jump in!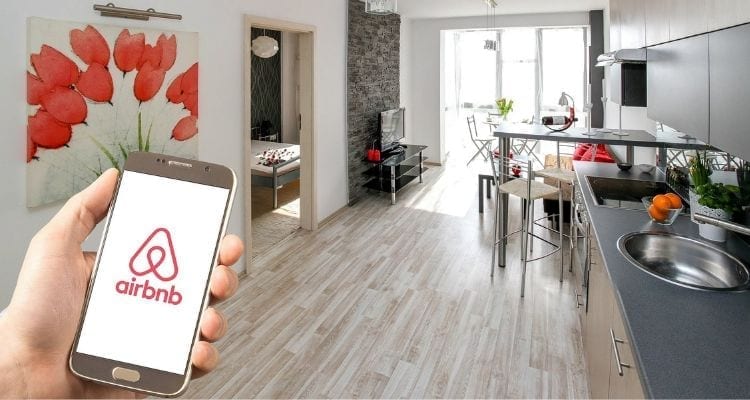 Airbnb Cleaning Service Tips to Get Your a 5-Star Rating:
Freshen Up Your Linen and Towels
While this may be an obvious cleaning tip, it does play a large role in your guests' overall satisfaction. Linen and towels are a quick and easy way to judge an accommodation's level of cleanliness. Towels that are still damp and linen that smells like its previous inhabitants is awfully offputting and may cause a few issues with your guests.

To stop this from happening, you should always swap out your linen and towels before new guests arrive. Not only is this necessary for hygiene purposes but it will elevate the entire space's cleanliness too.

Clean Your Floors Well
As a guest enters their room, it can be easy to tell whether or not the space has been cleaned based on the appearance of the floors. Floors covered with footprints and dust just scream a low rating for cleanliness!

Although it may be tempting to let the small things slide, a clean floor will contribute to the overall atmosphere of your Airbnb listing. A dirty floor will immediately spark red flags for your guest and will prompt them to leave an unhappy rating.

For shining floors, it's best to sweep and mop them in between each guest. Sweeping up old bits of dust and dirt will remove any remnants of your previous guests while mopping will help give it the extra level of hygiene that's needed. If you have carpets, it's best to give them a good vacuum. You may even want to conduct a deep carpet clean with either a professional dry or wet vacuum cleaning service.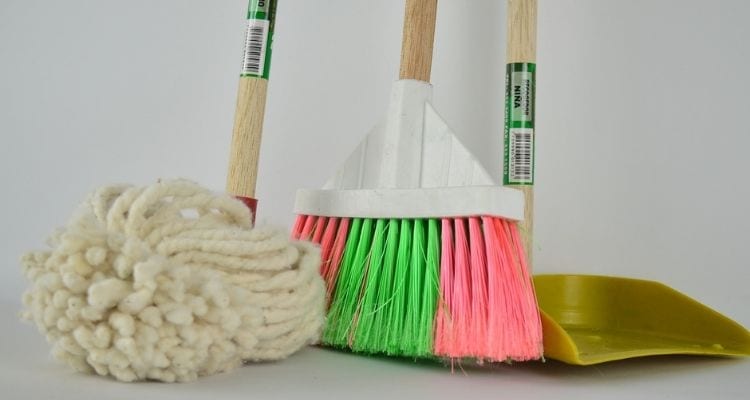 Take Out the Trash
A simple but necessary checkpoint is the trash. Every Airbnb guest will check to see if there is a fresh trash bag and if the old one has been disposed of.

Old trash can leave an off-putting odor and an even worse perception of your accommodation's cleanliness. It's best to take out the trash, no matter how little there is, before you have a new guest arrive. This will create a sense that your Airbnb has been freshly opened and that your guests are walking into a hotel-like experience.

Tidy Up the Kitchen
If you're offering a self-catering Airbnb, the chances of your guests assessing the kitchen are high. As this is the place they are intending to cook and eat, it's essential that it's hygienic and tidy. A clean stove and oven will prove to your guest that you go the extra mile in cleaning up for your guests.

You will also get added bonus points if you wipe down the fridge too! A clean fridge is the perfect example of a well-maintained Airbnb. Before your guests arrive, remember to check and see if the previous tenant left any food or drinks and clear them out for a fresh start.

Clean the Crockery and Cutlery
On the note of cleaning up the kitchen, it's best to give your crockery and cutlery a good wash too. As these are the utensils your guests will eat with, it's imperative that they're well cleaned.

Freshen Up Bathroom
A grubby bathroom speaks volumes for the overall cleanliness of the entire accommodation. In fact, the bathroom is most likely to be your guests' first point of reference when judging how well maintained your Airbnb lodgings are.

Before welcoming new guests, you should always make an extra effort to have your bathroom shining!

Improve Your Overall Atmosphere
Lastly, Airbnb guests will judge your accommodation's overall atmosphere before giving you a 5-star rating. The overall appearance, smell, and general level of cleanliness play a large role in how well your Airbnb will be ranked.

To help improve your listing's overall atmosphere, try including an air humidifier, a scented candle, and even a fresh bouquet of flowers to enhance the space's atmosphere.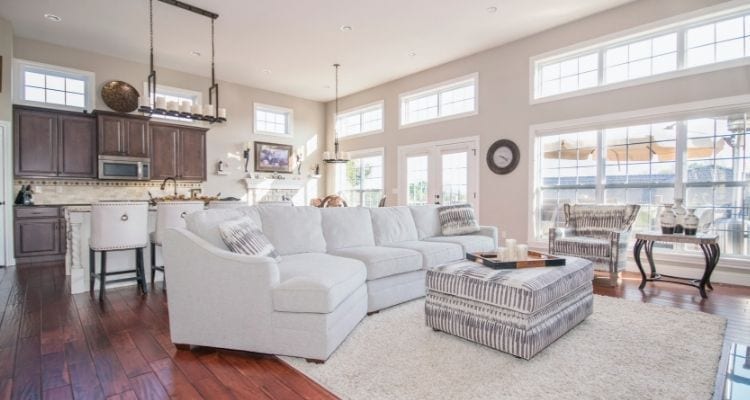 When hosting guests at your Airbnb, they will most likely assess its cleanliness with a fine-toothed comb. To avoid any nasty ratings, it's best to hire a professional Airbnb cleaning service. A cleaning team will know exactly which areas need the most attention in order to delight your guest and snag you that 5-star rating.


-
Post Description: QBClean Everett, WA - Things Your AirBnB Guests Check Before Giving A 5 Star Cleanliness Rating - Categories: Housekeeping & On Demand Cleaning Service. Related page: Service Area
Additional Categories: Everett, Additional Tags: On Demand Cleaning Service, Related Page: Service Area
-