Do you need to tip your maid service? - QBClean Seattle
Do you need to tip your maid service? Hiring a professional maid service is a great way to save yourself the time and hassle of cleaning while keeping your home tidy and healthy. However, many people's most common questions to us here at Queen Bee Cleaners, are in regards to tipping.
There are some etiquette tips and considerations that should be kept in mind when deciding whether to tip a house cleaner.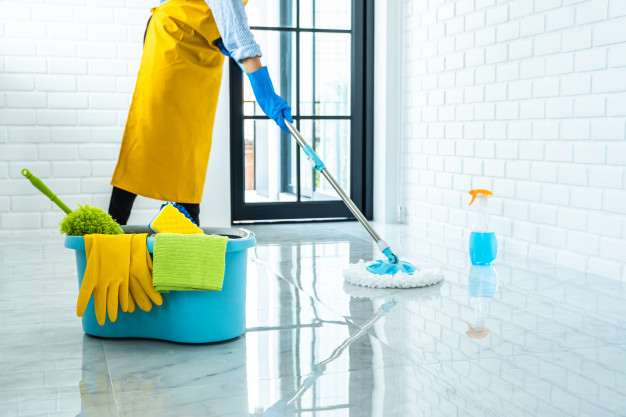 Should You Tip?
There is no cut and dry answer to if you should tip your maid service or not. While most maid service companies don't require tips, some may build it into the cost. In that case, be sure it is outlined in your cleaning contract.
Another thing to keep in mind is whether they're the owners of the cleaning company are the ones cleaning your home. Usually, company owners do not expect tips because they can set their rates. Whereas, an employee may rely on tips.
If your maid service has gone above and beyond your expectations, it is never a bad idea to tip. Some cleaning companies don't allow their cleaners to accept tips. If this is the case, your house cleaner will politely decline.
You are reading "Do you need to tip your maid service?"
Is Cash the Only Option?
Cash is always wonderful, but some may not feel comfortable showing their appreciation with money. Keep in mind there are other options.
Instead of tipping money, you might consider giving your house cleaner a gift card to a store/restaurant/coffee shop that they like.
How Much Should I Tip?
"How frequently should I tip and how much" are two other questions that often arise. This depends on your circumstances and frequency of services. If you only have a one-time cleaning, it is really up to you.
Another question that comes up is if you have a recurring cleaning service, should you be tipping each time? You may want to consider giving your maid service a larger tip once a month or every other month.
An exception to this recommendation is if you have a different person cleaning each time scheduled. You wouldn't want one cleaner to get a bigger tip, and another gets nothing. In this case, it's better to stick to a small tip each time.
How much of a tip should you give? Again, there is no clear cut answer, but a rule of thumb is to follow the same etiquette as you would with a hairstylist, restaurant server, or similar service.
15-20% is considered the industry standard. Therefore if your maid services total is$100, then a $10-$15 tip would be significant.
If your cleaning services require more than one cleaner, it is acceptable to split the tip between both. You should never feel obligated to tip them each $10-$15, though you might consider doing so if you received truly exceptional service.
You are reading "Do you need to tip your maid service?"
Other Maid Service Tipping Considerations
Something else to keep in mind is the state of your home when your house cleaner comes in. If you know that your home needs a deep cleaning or a challenging project, consider tipping more than usual.
If you went through an agency to hire a house cleaner, it is wise to contact the agency directly to ask their policy on tipping. Larger companies often rely on tips for their cleaners to earn a living wage, while others pay their cleaners a living wage, which doesn't count on tips. Since this can all vary significantly from one city to another, speaking with the company is the best option to know.
Do you need to tip your maid service? - The Bottom Line
Tipping is entirely up to you. Like many others in the service industry, house cleaners like to be recognized for an outstanding job with a money tip or other appreciation.
People on a regular house cleaning schedule may prefer to give a monthly or year-end bonus or tip.
Here at Queen Bee Cleaning Service, we never require nor solicit tips.
We are proud to serve the Bellevue, Bothel, Burien, Edmonds, Everett, Seattle areas, and beyond. We specialize in deep cleaning, maid services, move in and out cleaning, post-construction, and Airbnb cleanings.
Follow our blog for house cleaning tips between professional cleanings! Feel free to call us at 425-786-1360 with any questions or to set up an appointment!
Cleaning your house from top to bottom can usually take hours! Luckily, we've put together our ultimate one-hour power spring clean routine to help make this exercise a breeze.

In one hour, your house will be as good as new in no time! Instead of committing your whole day to scrubbing the sink and clearing out cupboards, you can now easily achieve the same level of tidiness in just 60 minutes. In short, you will get the same results with a fraction of the effort.

So, grab your cleaning gloves and start taking notes. We're about to give you our insider tips into what makes an effective spring clean.

Our Ultimate One-Hour Power Spring Clean:
Kitchen
If you spend a lot of time cooking, your kitchen is most likely to be one of the messiest areas in your home. There may be splatters of oil that need your attention and cupboards that need rearranging. In just 15 minutes, you can achieve all of this and more!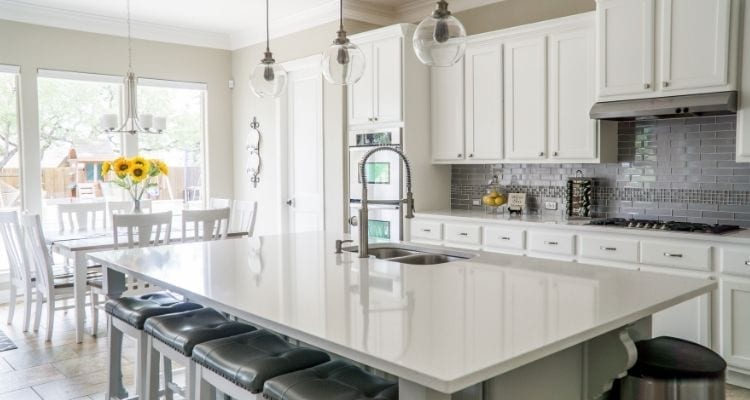 Here are the chores you will need to tick off your list:
Do and pack away any dishes
Clean the sink by using a slice of lemon to go over the handles and drain
Wipe down your counters with soapy water or a disinfectant spray
Wipe down the stove
Neaten up your cupboards
Total Time Needed: 15 minutes

Bathroom
Cleaning your bathroom might not be your most favorite of chores but it's an essential step to your routine nonetheless. Your bathroom can easily collect germs and grime so it's important that you disinfect these areas properly.

It's important that you work your way from top to bottom. If you had to start from the bottom, you will be creating more work for yourself and adding time to your one-hour clean.

In your bathroom, you will need to do the following:
Wipe down any mirrors
Clean the sink
Pour disinfectant spray on your shower floor or bathtub and let this sit. Once this has soaked in after 5 minutes, you can go back and scrub the remaining dirt.
Scrub the toilet
Replace your towels
Total Time Needed: 15 minutes

Living Room
Living areas are quick to collect filth and dust. As we are constantly moving through these areas, they can see high levels of mess. Neatening up your living room will do wonders for your home's overall appearance. It's a quick and easy way to create a clean home environment.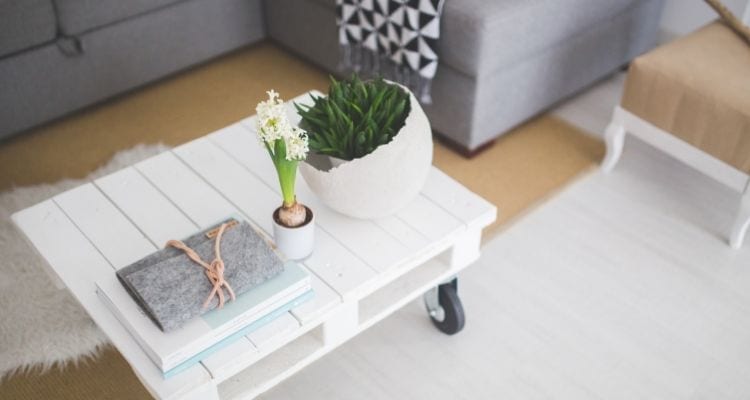 For your living room, make sure to:
Remove your couch pillows and give them a good fluff to get rid of any dirt
Throw your blankets and decorative pillows in the washer to freshen up their appearance
Vacuum or sweep and mop the floors
Wipe down any surfaces
Use a feather duster to remove any dust on hard to reach places
Total Time Needed: 15 minutes

Bedroom
Your bedroom is often seen to be your haven of relaxation and it's important to ensure that it remains that way! Any unnecessary clutter and mess can easily be packed away to give your bedroom a freshened up look. If you're expecting visitors, a quick spring clean of your bedroom can work wonders.

To tackle your bedroom cleaning, you will need to do the following tasks:
Pack away any clothes
Organize clutter that may be on your desk, floors, and bedside tables
Change your linen
Make your bed
Clean any surfaces
Total Time Needed: 10 minutes

The Last Bits and Pieces in Between:
For any areas that surround these important rooms, it's essential that they get cleaned too. Leaving any passageways or extra rooms unattended may diminish your cleaning efforts as a whole.

The last bits and pieces of your spring clean should cover:
Picking up any remaining items of clutter
Vacuuming and sweeping the floors
Neatening up painting and pictures that are hanging on the walls
Dust off your light fixtures
Total Time Needed: 5 minutes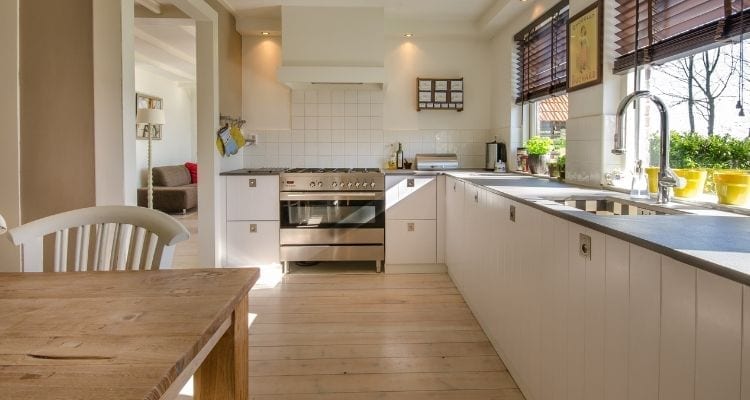 In one hour, your power spring clean is complete! Working efficiently by hitting the major spots in your house will ensure that your home is looking spotless.


-
Post Description: QBClean Kenmore, WA - Try This One Hour Power Spring Clean For Your Home - Categories: Tips & Housecleaning Seattle. Related page: Cleaning Checklists
Additional Categories: Kenmore, Additional Tags: Housecleaning Seattle, Related Page: Cleaning Checklists
-
There's nothing quite like getting outdoors and enjoying the beauties nature has to offer. If you find yourself wanting to explore the great outdoors, the Pacific Northwest has some of the most beautiful hiking trails out there!

Take your pick from wonderful beach views to surrounding yourself with the smell of fresh pine forests. There's a sight to behold in each of these hiking trails.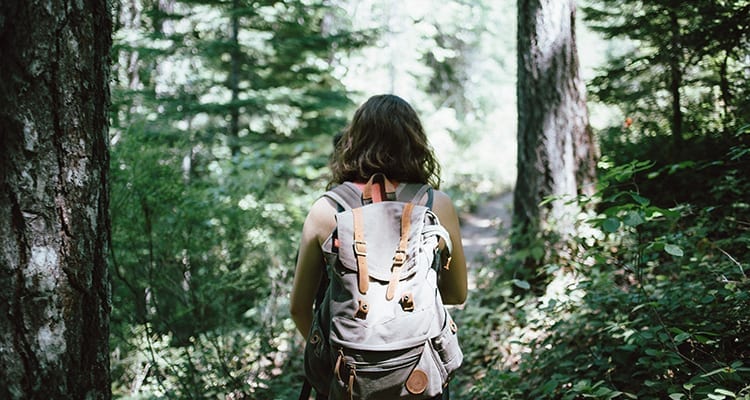 Best Hiking Trails in the Pacific Northwest
1. Palouse Falls, Washington
Only 4 hours out of Seattle, you will come across the breath-taking Palouse Falls. Known to be the official waterfall of Washing State, it's truly one of the most scenic views you will ever experience.

The waterfall roughly stands at 200ft tall and acts as a beacon of direction along your hike. Even from the parking lot, you can see the water bouncing down along the canyon. The panoramic route is perfectly safe and a moderate hike for even the less experienced hikers.

If you're feeling adventurous or up for a challenge, we'd recommend the taking the paths that lead to the canyon. While these aren't official State Park trails, they have been heavily trekked leaving an easy to navigate the path. Taking this route will take you straight to the top of the area that surrounds the waterfall.

2. Alpine Lakes Wilderness, Washington
If you're looking to make a little bit of a holiday out of your hiking activities, we'd highly recommend the Alpine Lakes Wilderness area. Washington State's Cascade Mountain Range is full of wondrous adventures for every fitness level.

Close to Seattle, it will only take you an hour to get to the hiker's paradise. With over 50 different trails, 615 combined miles, and incredible views around every corner, you'll find it all.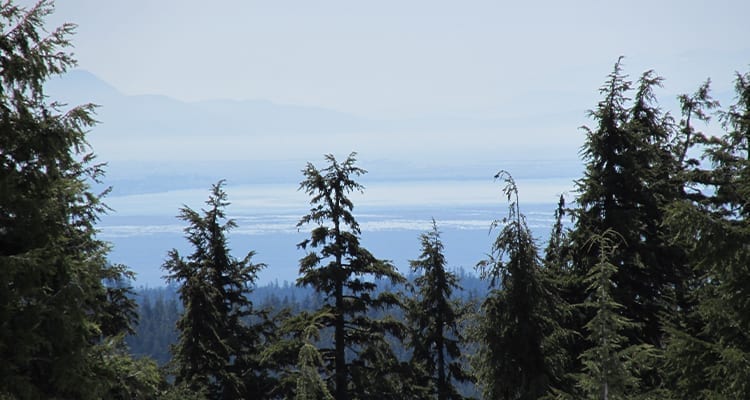 3. Cape Kiwanda, Oregon
The Cape Kiwanda hike is the southernmost tip 3 Capes in the Tillamook area along Oregon's shores. You will love how you can hike along the trails, explore the dunes, all while you can take in the scenic views.

The 1-mile scene route tapers along the beach to give you a good look at Chief Kiawanda Rock. Chief Kiawanda Rock makes for a perfect photo opportunity to add to your collection! If you're looking for a more lengthy hike, try exploring the full 40 miles that loop around the Three Capes Scenic Route.

4. Spring Basin Wilderness, Oregon
From colorful geological creations to a scenic riverbank, Spring Basin Wilderness has it all! Encompassing over 6,400 acres of land, everywhere you look is a piece of beauty.

Hikes will enjoy the highly scenic settings that incorporate both the wonders of remote canyons and diverse vegetation. Along this hike, you will witness the plethora of ecosystems and wildlife. You may even spot a few mule deer, golden eagles, and bobcats. In the winters, you may even spot the northern bald eagle/

5. Devil's Punchbowl, Oregon
Another Pacific Northwest gem is the Devil's Punchbowl. Famously named due to the violent churning after water that quickly fills up the "bowl" and crashes against the surrounding walls. It's quite the scene to experience which you can view safely from above.

When the tide allows, make sure to take the trail down to the beach. This beach trail is wonderful as it allows you to explore the inside of the bowl and take a peek into the tidal pools that are littered throughout the area.

Even though this trail is more of a stroll than a hike, you will be climbing up lots of fallen rocks. Take caution in the winter as it can get slippery! One thing is for sure though, you will love every step of this 1.8-mile route.

6. Rattlesnake Ledge, Washington
The Rattlesnake Ledge trail is a highly loved and popular hike. This 5.1-mile hike is a family favorite due to the ease for any age or skill set. Take a walk through the cool forest and enjoy the incredible views of Cedar River watershed. While it may be some work to get to the top, the views make it well worth it!

To really the serenity, we'd recommend making the trek during the week. You will notice that the crowds are much less and you can enjoy the peace of quiet to yourself.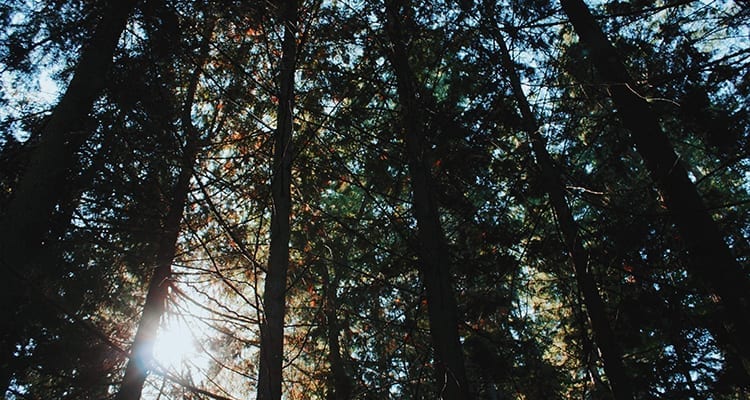 The Pacific Northwest area is full of beautiful hiking trails for everyone to enjoy. Get your hiking boots ready and enjoy exploring the natural wonders!
-
Post Description: QBClean Edmonds, WA - The 6 Most Beautiful Hiking Trails in the Pacific Northwest - Categories: Outdoors & Housecleaning Seattle. Related page: Our Services
Additional Categories: Edmonds, Additional Tags: Housecleaning Seattle, Related Page: Our Services
-