What is a deep house cleaning?
What is a deep house cleaning?- QBClean Kirkland WA
What is a deep house cleaning? - QBClean Kirkland WA. Have you been thinking about hiring a professional to clean your home? If so, you aren't alone. Many people have found that hiring a cleaning company and getting on a reoccurring schedule with them has many benefits.
We often get asked two things: what is a deep house cleaning, and the difference between a deep and regular house cleaning.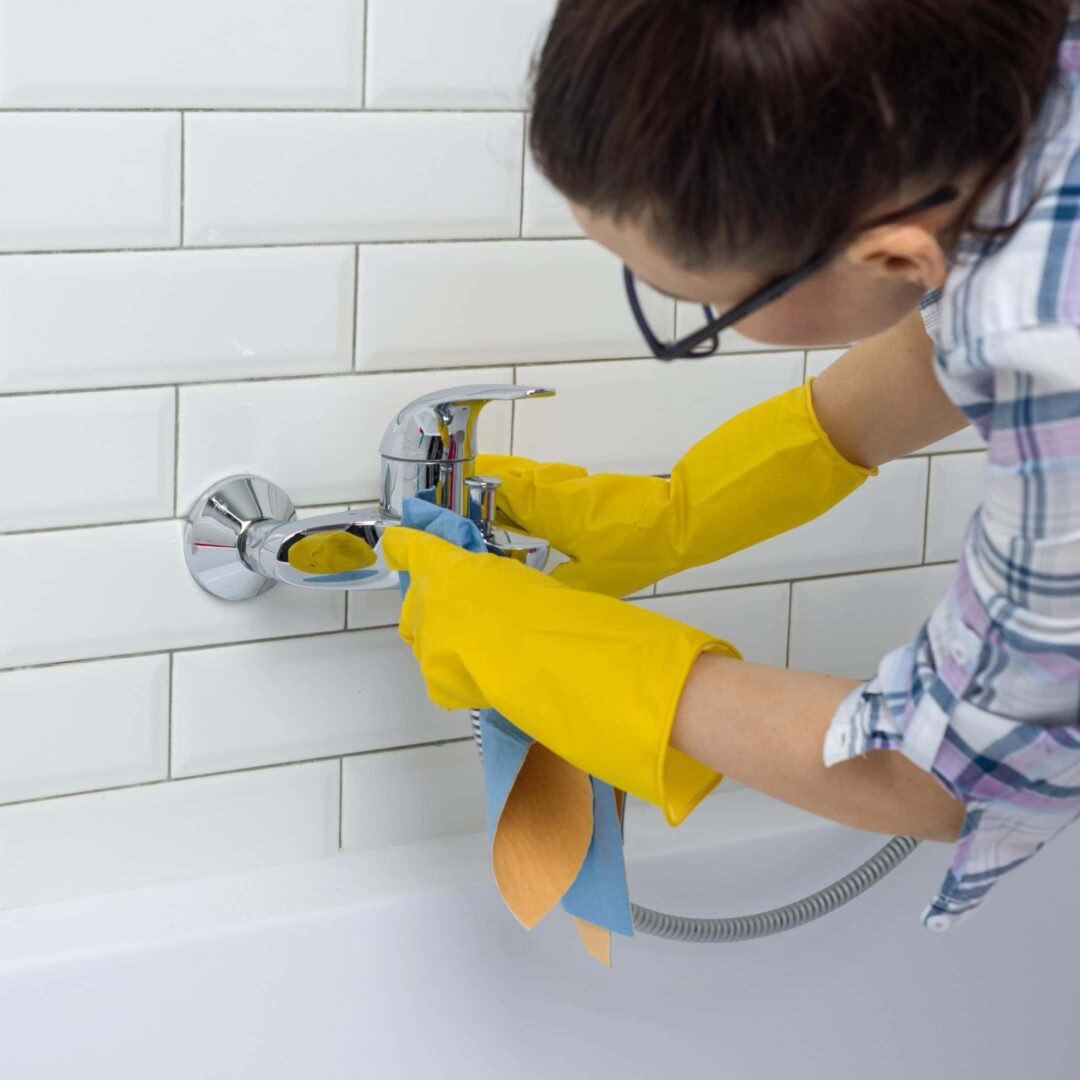 Regular House Cleaning 
With a "regular cleaning," an expert does all the things you would do weekly. A regular house cleaning creates a level of cleanliness around your home.
Regular house cleaning is usually set up on a reoccurring schedule. The house cleaner will most likely do the following each time they come out:
Vacuum and mop floors
Tidying up the house
Cleaning the bathrooms (including toilet, bath, mirror, sink)
Cleaning the kitchen (wiping surfaces, outside of appliances, taking out trash, etc.)
While these tasks usually only take a couple of hours, they are critical to keeping your home healthy and free from dirt, dust, and allergens.
You are reading What is a deep house cleaning? - QBClean Kirkland WA
Deep House Cleaning - What is a deep house cleaning?
Deep house cleaning encompasses all that "regular house cleaning" does PLUS reaches all the deep grime and dirt in your home. It covers areas that aren't usually reached by regular house cleaning.
Deep cleaning is perfect for you if your house hasn't been cleaned in a while or you are vacating a property. This cleaning involves hand detailing of interior windows, sills, blinds, and baseboards.
Deep house cleaning usually includes:
Behind kitchen appliances cutting through the build-up
Under the sink
Inside the oven and oven door glass
Inside window frames and patio doors
Inside and outside of all windows
Deep dusting including all the corners of rooms for cobwebs
Removal of scale build-up from all bathroom tiles, kitchen tiles, taps, showerheads, etc
This list is not inclusive, and the cleaning company you hire should provide you with more details.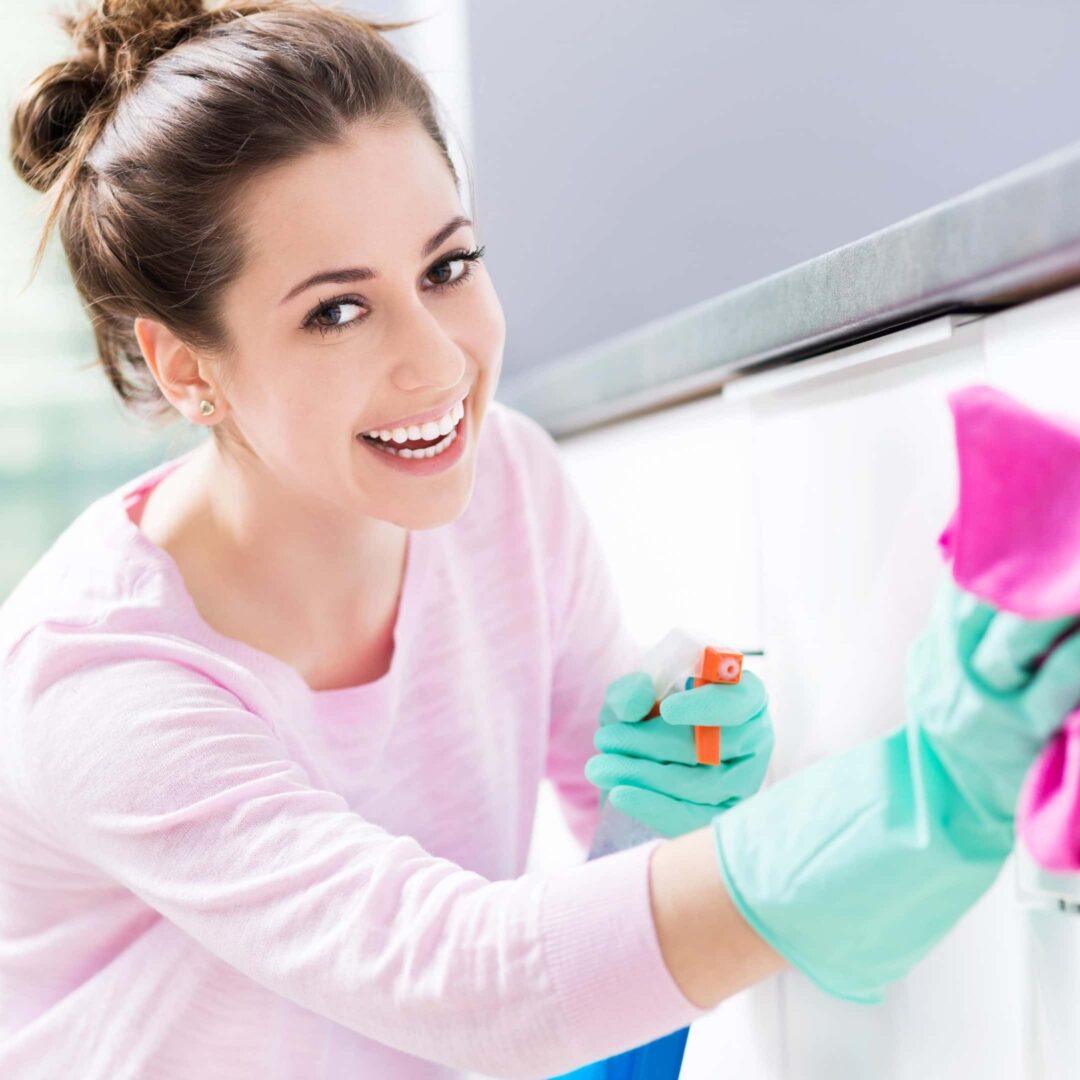 Deep Cleaning Services
The best way to avoid strenuous deep cleaning over and over is to hire a professional company, like Queen Bee Cleaners, to do regular house cleaning routinely.
Whether the cleaning company is coming biweekly or monthly, having the constant cleaning will reduce build-up and debris.
Here at Queen Bee Cleaners, we start every new recurring customer with a deep house cleaning. During the deep cleaning, extra attention is given to areas around your house.
---
With our deep house cleaning service, we thoroughly wipe down all surfaces in your home. (Tables, countertops, appliances, chairs, dressers, window sills, sink basins and faucets) Extra time is spent in the bathroom, cleaning the tub, shower, mirrors, and toilet. We wipe down all light fixtures, picture frames, and baseboards. Finally, we vacuum the furniture and finish the job by vacuuming and mopping the floors.
You are reading What is a deep house cleaning? - QBClean Kirkland WA
We are proud to serve the Bellevue, Bothel, Burien, Edmonds, Everett, Kirkland, Seattle areas, and beyond. We specialize in deep cleaning, maid services, move in and out cleaning, post-construction, and Airbnb cleanings.
Follow our blog for house cleaning tips between professional Kirland Cleanings! Feel free to call us at 425-786-1360 to set up a deep cleaning or reoccurring cleaning appointment!
Do you need to tip your maid service? - QBClean Seattle
Do you need to tip your maid service? Hiring a professional maid service is a great way to save yourself the time and hassle of cleaning while keeping your home tidy and healthy. However, many people's most common questions to us here at Queen Bee Cleaners, are in regards to tipping.
There are some etiquette tips and considerations that should be kept in mind when deciding whether to tip a house cleaner.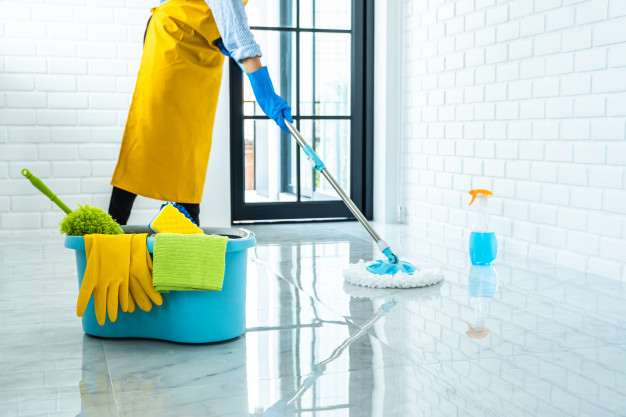 Should You Tip?
There is no cut and dry answer to if you should tip your maid service or not. While most maid service companies don't require tips, some may build it into the cost. In that case, be sure it is outlined in your cleaning contract.
Another thing to keep in mind is whether they're the owners of the cleaning company are the ones cleaning your home. Usually, company owners do not expect tips because they can set their rates. Whereas, an employee may rely on tips.
If your maid service has gone above and beyond your expectations, it is never a bad idea to tip. Some cleaning companies don't allow their cleaners to accept tips. If this is the case, your house cleaner will politely decline.
You are reading "Do you need to tip your maid service?"
Is Cash the Only Option?
Cash is always wonderful, but some may not feel comfortable showing their appreciation with money. Keep in mind there are other options.
Instead of tipping money, you might consider giving your house cleaner a gift card to a store/restaurant/coffee shop that they like.
How Much Should I Tip?
"How frequently should I tip and how much" are two other questions that often arise. This depends on your circumstances and frequency of services. If you only have a one-time cleaning, it is really up to you.
Another question that comes up is if you have a recurring cleaning service, should you be tipping each time? You may want to consider giving your maid service a larger tip once a month or every other month.
An exception to this recommendation is if you have a different person cleaning each time scheduled. You wouldn't want one cleaner to get a bigger tip, and another gets nothing. In this case, it's better to stick to a small tip each time.
How much of a tip should you give? Again, there is no clear cut answer, but a rule of thumb is to follow the same etiquette as you would with a hairstylist, restaurant server, or similar service.
15-20% is considered the industry standard. Therefore if your maid services total is$100, then a $10-$15 tip would be significant.
If your cleaning services require more than one cleaner, it is acceptable to split the tip between both. You should never feel obligated to tip them each $10-$15, though you might consider doing so if you received truly exceptional service.
You are reading "Do you need to tip your maid service?"
Other Maid Service Tipping Considerations
Something else to keep in mind is the state of your home when your house cleaner comes in. If you know that your home needs a deep cleaning or a challenging project, consider tipping more than usual.
If you went through an agency to hire a house cleaner, it is wise to contact the agency directly to ask their policy on tipping. Larger companies often rely on tips for their cleaners to earn a living wage, while others pay their cleaners a living wage, which doesn't count on tips. Since this can all vary significantly from one city to another, speaking with the company is the best option to know.
Do you need to tip your maid service? - The Bottom Line
Tipping is entirely up to you. Like many others in the service industry, house cleaners like to be recognized for an outstanding job with a money tip or other appreciation.
People on a regular house cleaning schedule may prefer to give a monthly or year-end bonus or tip.
Here at Queen Bee Cleaning Service, we never require nor solicit tips.
We are proud to serve the Bellevue, Bothel, Burien, Edmonds, Everett, Seattle areas, and beyond. We specialize in deep cleaning, maid services, move in and out cleaning, post-construction, and Airbnb cleanings.
Follow our blog for house cleaning tips between professional cleanings! Feel free to call us at 425-786-1360 with any questions or to set up an appointment!
5 Cleaning Tips to Get Better Airbnb Reviews
5 Cleaning Tips to Get Better Airbnb Reviews. According to Airbnb, guests are more incline to leave a negative review due to lack of cleanliness during their stay. On the other hand, they will rave about a spotless place in their reviews, helping you earn a "Sparkling Cleaner" badge for your listing.
Having a clean space is important each and every time a guest checks in. The cleanliness, or lack thereof, will give them a first impression that will set the tone for their entire stay. Here at Queen Bee Cleaning Services, we put together a list of 5 tips for cleaning to help you get better reviews on your Airbnb space.
Love at First Smell?
While it is important for your place to look spotless, it is as equally important for it to smell nice as well. It can be tricky because you have to take into consideration that some people have sensitivities to strong smells.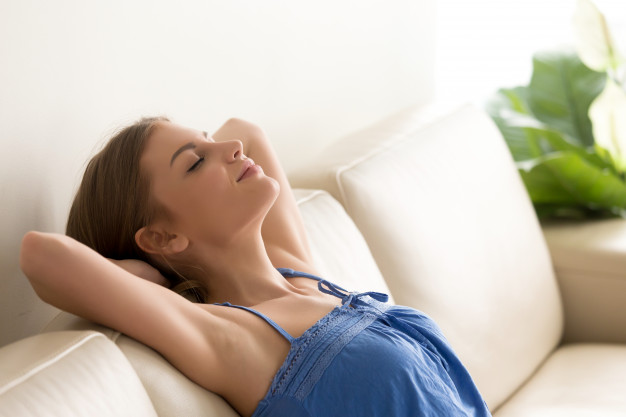 We recommend by making sure your cleaning products don't have strong chemical smells. The products we use at Queen Bee Cleaning for cleaning Airbnb places are natural and don't leave behind a synthetic aroma. A lot of air fresheners can be overpowering and seem like they are masking odor rather than getting rid of it.
Using essential oils, like peppermint or lavender, can provide a fresh, gentle scent. And if you don't feel comfortable having a diffuser running, try placing some oil on a paper towel and hiding it between the blinds.
Bye-Bye Stains!
You don't want to keep stained items in your place. Can you imagine being a guest, grabbing a towel when getting out of the shower and finding old makeup caked on?
Want to save money on replacing towels, linen and washcloths, and keep them looking brand new after every use? Make investments in these 3 things:
OxiClean- We found this product gets out just about anything and it can be used on numerous household items. From pillowcases to white towels, this little product is a life saver.
Disposable Makeup Remover Wipes- Not only a nice gesture to leave in the bathroom for your guests but also prevents them from getting makeup and other skincare products on towels and washcloths.
Black Towels and Washcloths- Darker colored bath linen will minimize the risk of staining altogether, reducing the cost of replacing.
Say NO to clutter!
Yes it can be a lot of fun to decorate your Airbnb place, but less is definitely better! The more decorations you have, the more dust you accumulate. And that means more to clean, every single time. While you may think the place looks bare, it actually gives your guests more room for their things. And minimal items equal a less messy feel from the moment your guests walk in. So say good bye to all of those extra vases and picture frames!
Don't forget the forgettable spots!
We are here to remind you of those spots people tend to forget about that NEED cleaning. Under the bed for instance. Dust bunnies can start to collect as well as forgotten items from guests past. Be sure to check under there after each person's stay.
The shower curtain also seems to slip Airbnb owner's minds. It's important to have a clear liner behind the curtain to keep mold and mildew off. Be sure to wipe it down after each stay, and replace every couple of months.
Hire a Cleaning Service that Specializes in Airbnb Rentals
To keep your place looking clean for each guest's arrival, it is important to hire a company who understands everything that needs to happen between stays. Hiring a company saves you time and guarantees that everything is getting cleaned and meeting the expectations of your guests.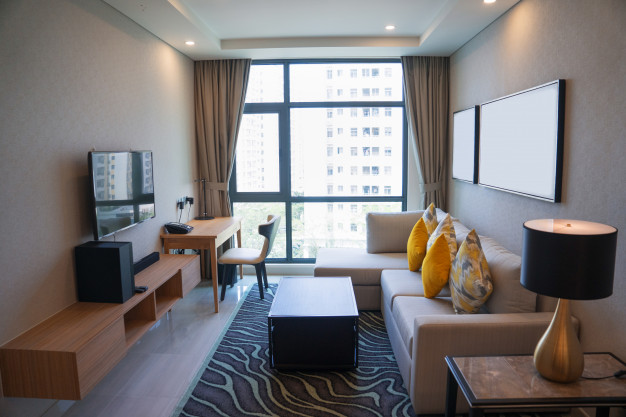 5 Cleaning Tips to Get Better Airbnb Reviews
Here at Queen Bee Cleaning, Airbnb properties is one of our specialties. We work with hosts who are committed to providing their guests with 5-star service and want to achieve 5-star ratings. Our company has services that cater to the needs of frequent cleanings and quick turnaround times.
We hope these tips help you on the road to getting great reviews from your guests. Here at Queen Bee we are proud to serve the Redmond, White Center, Tukwila, Seattle areas and beyond. Feel free to call us at 425-786-1360 with any questions or to set up your Airbnb cleanings!
Post Construction Cleaning Checklist in Seattle
Post Construction Cleaning Checklist in Seattle. Congratulations! You just completed your construction project. Now what? Post construction cleaning is critical to ensure the home/building is safe, clean and ready for tenants.
It can be overwhelming to know everything that needs to be done, so here at Queen Bee Cleaning Services, we put together a checklist for all your post construction cleaning needs.
Vacuum Carpets in Seattle
To ensure the carpets look their best, they need to be vacuumed thoroughly. This will help remove debris and allergens that collected during construction.
Wipe Down Countertops
It is common for dust and dirt to collect on countertops during construction. Be sure to wipe down kitchen, bath and utility room countertops during post construction cleaning.
Sweep/Vacuum and Mop Hardwood and Tile Floors
Just as carpet collects debris, dirt and allergens, so does floors. Make sure to sweep or vacuum floors before-hand to get up looser particles, and then mop thoroughly.
Clean Windows, Glass Doors and Mirrors
It's easy for windows, mirrors and glass doors to pick up fingerprints and smudges during installation. Be sure to spray them with a glass cleaner and wipe with a paper towel. Avoid using a rag, as it may leave behind fibers on the glass.
Dust Ceiling Fans and Ceilings
Dust can accumulate on ceiling fan blades as well as the ceiling. Be sure to dust and pay special attention to the fan blades, as they have the most dust build up.
Clean Windowsills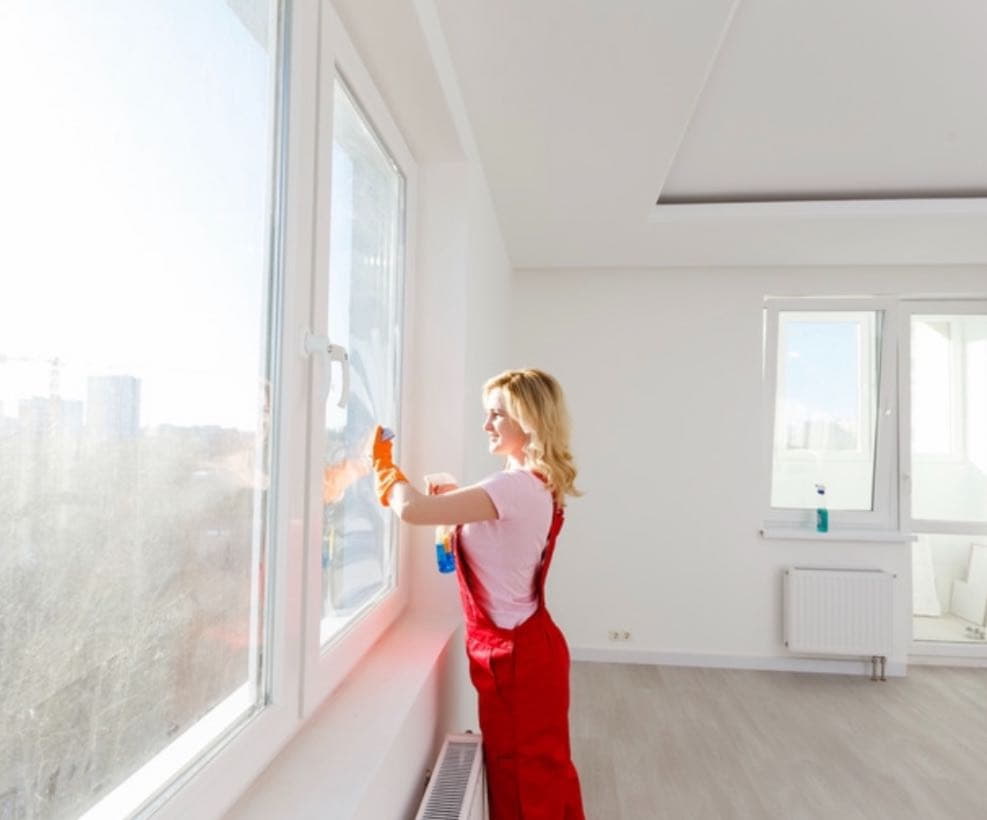 As dust gathers on countertops, it also tends to collect on windowsills. Be sure to clean all these spots to remove the debris build up.
Clean Exterior Lights
Not only can lights have fingerprints from being installed, but they also can gather dirt from being out in the elements. Dust off, and use window cleaner for any glass parts during post construction clean up.
Clean Toilets
Perhaps one of the most important places to remember to clean is the toilets. Clean toilets not only look better but are also more hygienic for the new tenants use.
Remove Cobwebs
Depending how long construction takes, it is not uncommon for cobwebs to develop in corners (both floor and ceiling), and porches. Be sure to check anywhere they may accumulate and remove them with a vacuum.
Collect and Remove All Trash
Do a thorough walk-thru of the building and the yard to collect and dispose all trash. Often times, construction can lead to trash being left in closets, on countertops, out on the lawn, etc.
Post Construction Cleaning Checklist in Seattle
Hiring a Maid Service to Complete Post Construction Cleaning in Seattle
This checklist can seem tedious but everything on it is important to complete during post construction clean up. Hiring a maid service can be time-saving and efficient.
When researching possible companies, look for a maid service that specializes in post construction cleaning. You want to be sure the company can handle the amount of work involved, as well as getting it done as quickly as possible for your tenants.
Here at Queen Bee Cleaning Services we work hand in hand with many Seattle construction companies to provide outstanding service for their cleaning needs.
We are proud to serve Redmond, White Center, Tukwila, Seattle and beyond. Feel free to call us at 425-786-1360 with any questions or to set up an appointment!
Seeking some family outdoor adventures? You've come to the right place!

This great city is full of fun activities for the whole family to enjoy. From hiking up beautiful mountains to sailing around Seattle's cityscape, there's so much to do and see while getting to spend time with your loved ones.

Without further ado, grab your family and let's see which family outdoor adventures Seattle has in store for you!

Best Family Outdoor Adventures in Seattle:
Hike Up Rattlesnake Ledge
There's nothing quite as rewarding as getting to the top of Rattlesnake Ledge. The views at the top are completely breathtaking and it really gives you a good view of Seattle's beauty. Luckily, it's a fairly easy ascent which makes is a good hike for the whole family to do. Even more so, once you're done with your hike, you can relax, fish, and swim by the lake to really make the most of your family time.

Seattle is full of wonderful hiking trails. If a hiking adventure is what you're after make sure to read our blog post on the best trails in Seattle here.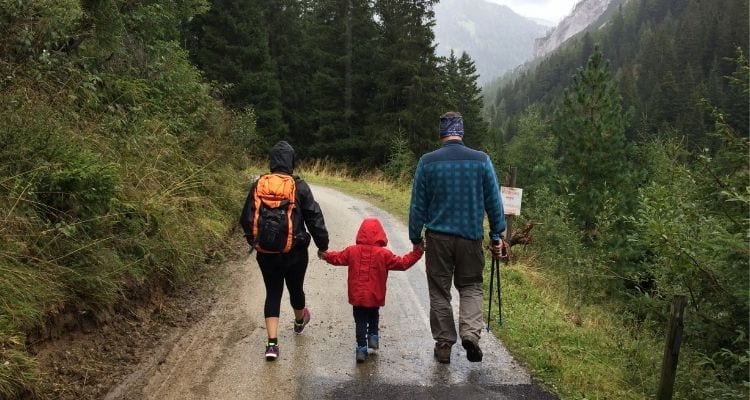 Spend the Day at Alki Beach Park
Who doesn't love a good beach day? Alki Beach Park is the ideal place for a picnic while soaking up the summer sun.

Along this two-mile beach, you are greeted with a number of activities to enhance your family fun. The beach is equipped with volleyball courts and a plethora of tidal pools with interesting sea life along its route. When you start to get a bit peckish, you can also enjoy its mix of yummy restaurants, bars, and cafes too.

Get to Know the Wildlife at Woodland Park Zoo
With over 90 acres of recreational space, Woodland Park Zoo offers a whole lot for your family to enjoy. While it's known mostly for its exceptional zoo, this park also has tons of picnic spaces, a beautiful rose garden and a fun play area for your kids to enjoy.

If your kids grow tired of the interesting wildlife, they can always make the most of the several paths and games that surround the area. It truly is an ideal spot for picnicking with its grassy jills, lawn bowling, tennis courts, and even a skatepark. There's something for everyone to enjoy! You can even bring along your dogs for the full-family experience.

Take a Ride on the Seattle Great Wheel
See Seattle from new heights with the West Coast's tallest Ferris wheel. Standing at a whopping 175 feet tall, the Seattle Great Wheel is one of the US's biggest wheels.

Once you get to the top of the Ferris wheel, that's when you'll really start to appreciate its outstanding height. Overlooking Elliot Bay, Seattle's skyline has never looked more picturesque. Unlike other Ferris wheels out there, it's perfectly equipped to handle up to 8 passengers. This makes for a great family outing that you can share altogether.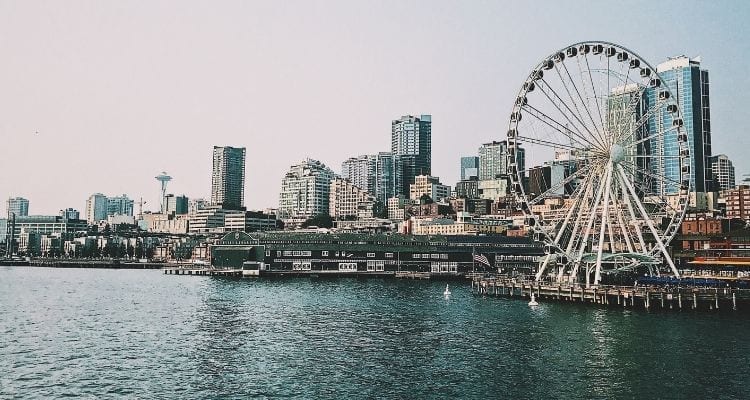 Visit Pike Place Market
On the more historical side, Pike Place Market is a must visit for families to enjoy. Pike Place Market brings in over 10 million people per year and it's hard not to see why with its many attractions. From being the original Starbucks to quirky shop stalls, Pike Place Market is a fan favorite amongst many locals and soon to be your family's too.

Kayak Around Lake Union
If you prefer to venture a little outside of Seattle's cityscape, a trip to Lake Union has everything you could need. Here you and your family can enjoy a quick getaway with peaceful surroundings and fun activities to enjoy.

If you're not too busy admiring its beauty, a kayak around Lake Union will be a great addition to your itinerary. Between kayaking, you can even grab a fishing rod and try your luck at reeling in some of the lake's diverse fish species. One important factor to note is that for kids under 16, they are to be in a double or triple kayak with the supervision of an adult.

Take a Ferry to Bainbridge Island
Enjoy Seattle's still waters by taking a day trip to Bainbridge Island via ferry. This popular destination is a great spot for picnics and walking trails. They will love getting to experience the largest ferry system in the US too!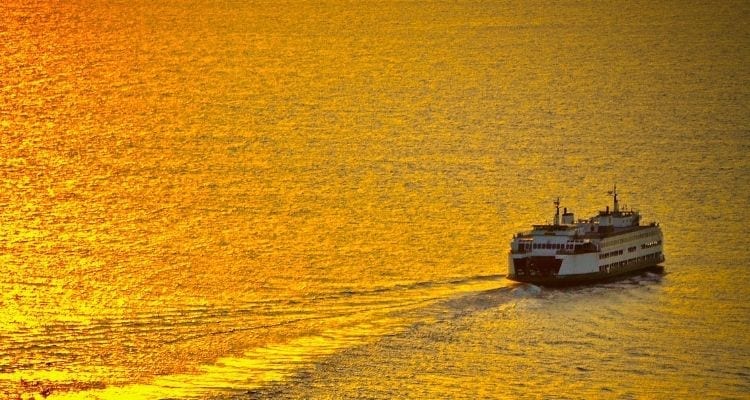 The best part about these family outdoor adventures is that they can be enjoyed all year round! However, just make sure to bundle up nicely and get a steaming cup of coffee before venturing out in the colder months.


-
Post Description: QBClean Bellevue, WA - Top 7 Outdoor Adventures For The Whole Family Near Seattle - Categories: Outdoors & Cleaning Services Seattle. Related page: Book Now
Additional Categories: Bellevue, Additional Tags: Cleaning Services Seattle, Related Page: Book Now
-
A blocked or clogged drain is a pain, but it doesn't mean that you need to call a plumber. Most clogged drains can be easily cleared by using things that are around the house or just a few inexpensive tools. In this article, there are some instructions to unclog the bathtub drain. These instructions come from Queen Bee House Cleaning that has served Lynwood, WA area for over 8 years, you can trust upon. Ok now let's go through the instructions.
Instructions:
Clearing Out a Blockage
The first step in unblocking a bathtub drain is to look at it and see if you can see what's blocking it. In bathtubs, often a buildup of hair and scuzzy soap scum can actually close up a drain. If you can see hair in the bottom of the drain, you can often just reach in and pull the clog out. Since that's not a lot of fun, you might want to try bending a wire coat hanger to hook onto the clog to pull it out. Alternatively a pair of tweezers might work, or even a pair of needle nose pliers.
Using a Plunger
If you can't see the clog to pull it out, your next step is to try plunging the drain. A plumber's helper--plunger to some of us--didn't get its name without good reason, and it is one of the first tools a pro would use to clear a blocked drain. Put enough water in the bathtub or sink to cover the bottom of the plunger, block the overflow outlet with a rag, put the plunger over the drain, and push down and up five or six times. The pressure should clear any clog and open up the pipe. Lift up the plunger and the water should quickly drain away. If it doesn't, try plunging again--you might have just moved the blockage down the pipe where it got stuck again.
Snaking a Drain
If a plunger won't clear a blockage, a "snake"--a long flexible steel cable wound on a handle--is the next level of escalation. In a sink you just feed the snake down the drain, but on a bathtub you need to feed the snake down through the overflow plate opening. Start by feeding about 3 feet of the snake into the opening, turning it as you push it forward. You will feel some resistance as you work the snake through the trap under the drain, and the turning helps to move the head through the trap. The snake should either break up the clog by pushing its way through it, or your turning will hook the end of the snake onto the clog and you can pull it out.
Once the snake is through the trap, move the cable back and forth through the drainpipe while still turning it. You may actually feel the clog when the snake hits it. Try running some water down the drain while moving the snake in the drain. If the clog is gone, the drain will run free. You may have to repeat this process a couple of times to get the drain cleared out, since some clogs are more persistent than others.
-
Post Description: QBClean Burien, WA - How to unclog a bathtub drain - Categories: Cleaning & Cleaning Services Seattle. Related page: About Us
Additional Categories: Burien, Additional Tags: Cleaning Services Seattle, Related Page: About Us
-