Are Cleaning Companies affected by Covid? - QBClean Bellevue
Are Cleaning Companies affected by COVID? - QBClean Bellevue
Are Cleaning Companies affected by Covid? – QBClean Bellevue. 2020 sure has been a year of uncertainty, change, troubleshooting, and adaptively with COVID-19, the disease caused by the coronavirus, making its way through the world. It's safe to say cleanliness is on everyone's minds these days, particularly as so many of us work, learn, or quarantined at home while COVID continues to stick around.
Watch COVID-19 and Diabetes: The Importance of Prevention, Management and Support on YouTube
Cleaning businesses are one of the top industries affected by the pandemic. But has it been for the positive or the negative?
Are Cleaning Companies affected by Covid? | The Negative Impact 
Residential Cleaning Company
When COVID first hit the US in early March, no one knew what to expect or how long we would be in quarantine. As people prepared to work and learn from home for the foreseeable future, many residential cleaning companies saw a rapid decline in house cleaning. This decline in the Seattle, Washington area was caused by:
The unknown of the virus
Being advised not to have people other than family in the home
Massive lay-offs from "non-essential" companies
Commercial Cleaning Company 
Since people were home and non-essential businesses shut their doors, commercial cleaning companies also saw a decline. Office buildings, churches, salons, movie theatres, etc. no longer needed cleaning.
You are reading Are Cleaning Companies affected by Covid? – QBClean Bellevue

The Positive Impact
Essential Businesses
Businesses that have stayed open have done so successfully with the help of a cleaning company. From doctor's offices to daycare centers to apartment complexes, high-traffic areas being appropriately cleaned has been vital since day one.
Creating a Healthy Environment
According to the Centers for Disease Control, the coronavirus mainly spreads through the air, riding on droplets coughed or breathed out by people carrying the virus. While businesses have had to make accommodations to combat that risk, the virus can also stay on surfaces and then infect someone when it's carried to their eyes or mouth. While it's easy to kill on surfaces, the frequency and products used in cleaning is critical.
As mandated lockdowns of shared spaces are slowly easing up in the area and beyond, businesses from restaurants to office buildings to airlines are going above and beyond to show customers that they're keeping workers and guests as safe as possible. This will most likely mean putting more money into Bellevue cleaners to keep their spaces healthy.
Many residential cleaning companies are and will continue to see a spike in business as well. Homeowners are looking at house cleaning services as more of a health benefit than a luxury. They want more frequent cleanings, especially as they spend more time in public.
You are reading Are Cleaning Companies affected by Covid? – QBClean Bellevue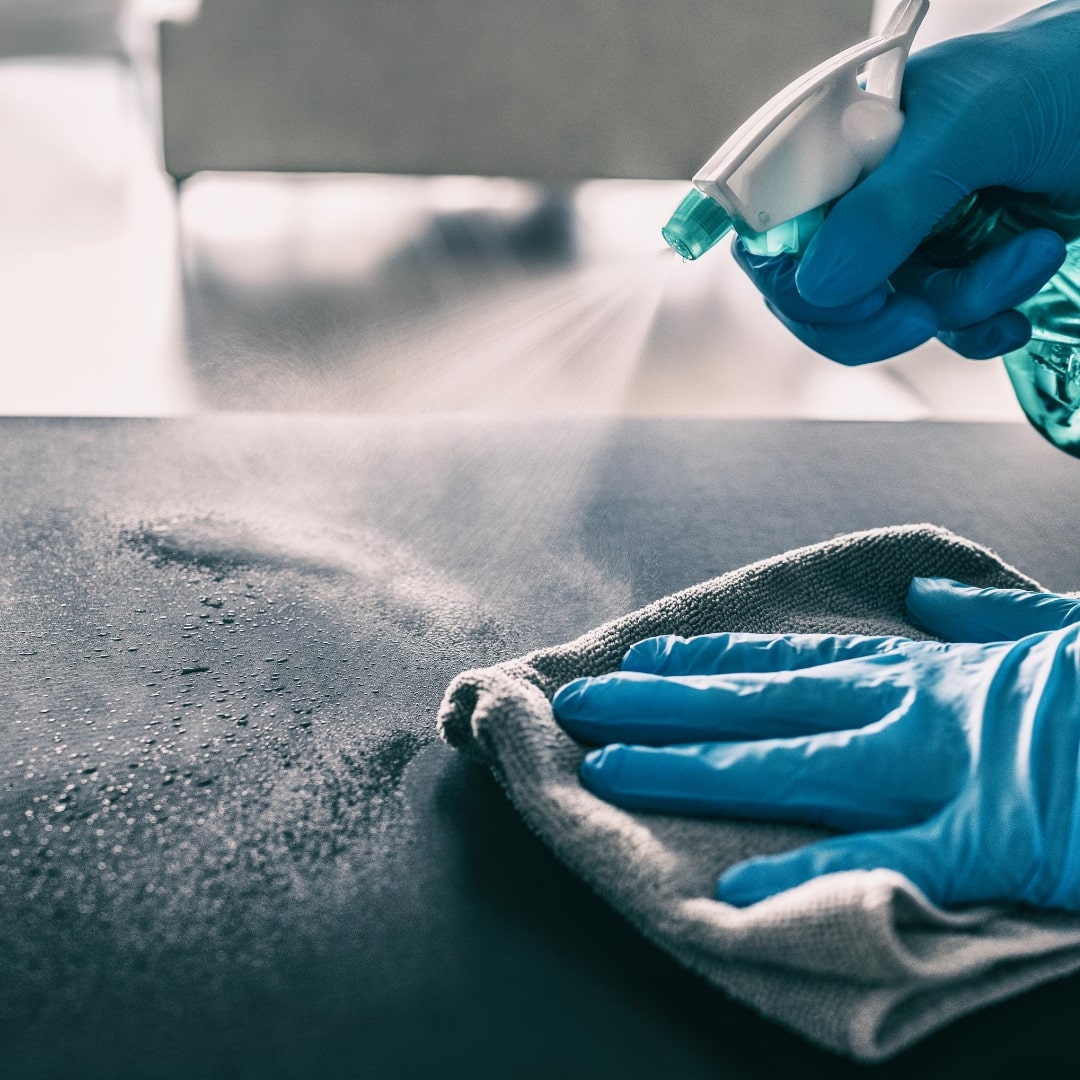 Moving Forward
As more businesses open up and people start to go back to work and school, cleaning companies will see even more business increase. Cleaning companies should be prepared with the appropriate cleaning tools and supplies and protocols for keeping safe and clients safe.
Are you looking for a cleaning company in the Bellevue, WA area that can handle COVID? As one of the top cleaning companies in Bellevue, we are proud to offer COVID cleaning to both businesses and residential homes. Visit our website to schedule an appointment, learn more about our services, or request an estimate.
Thinking about cleaning your carpet with a rental carpet cleaner? Check out our tips here before you start! Thank you for having read our post Are Cleaning Companies affected by Covid? – QBClean Bellevue
8 House Cleaning Tips
8 House Cleaning Tips from Queen Bee Cleaners Bellevue, WA. Spring is here, so time for that "Spring Cleaning"! Not sure where to start? Don't stress! Queen Bee Cleaning Service has come up with a top 8 list to help you navigate through the nooks and crannies.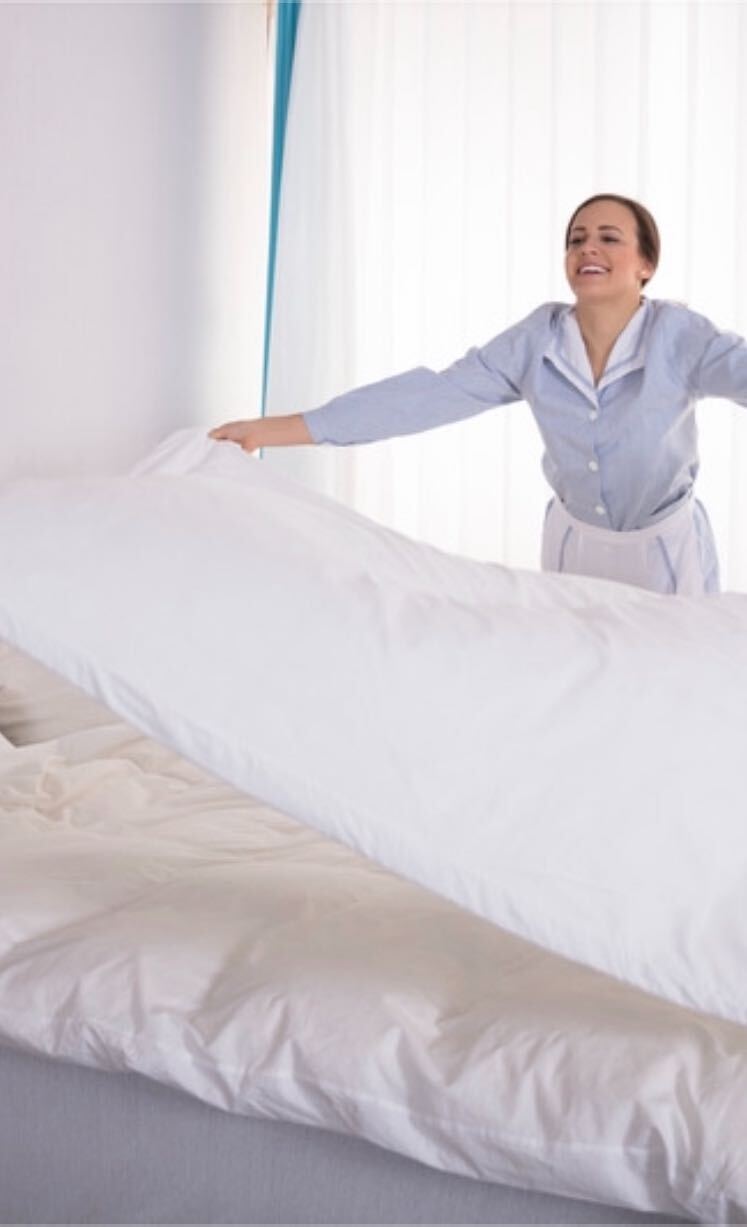 Whether you do room by room, or tackle the small stuff first, is up to you. Use this tip list to get your house looking clean and feeling healthy. 
Tip One: How to attack
We always suggest cleaning like you would read a book; top to bottom, left to right. Easy to remember right? 
Start on the top floor (if your home is multi-level) and work your way down. In the rooms, start cleaning from the highest part of the room, and left to right. That will ensure you won't miss anything and knock dust from a higher shelf onto an already clean lower shelf. 
Tip Two: Dust everything!
Be sure to dust everything you can in each room. Dry dusting works best, as a wet cloth can miss a lot. However, if you have fingerprints on something, use a damp microfiber cloth to remove.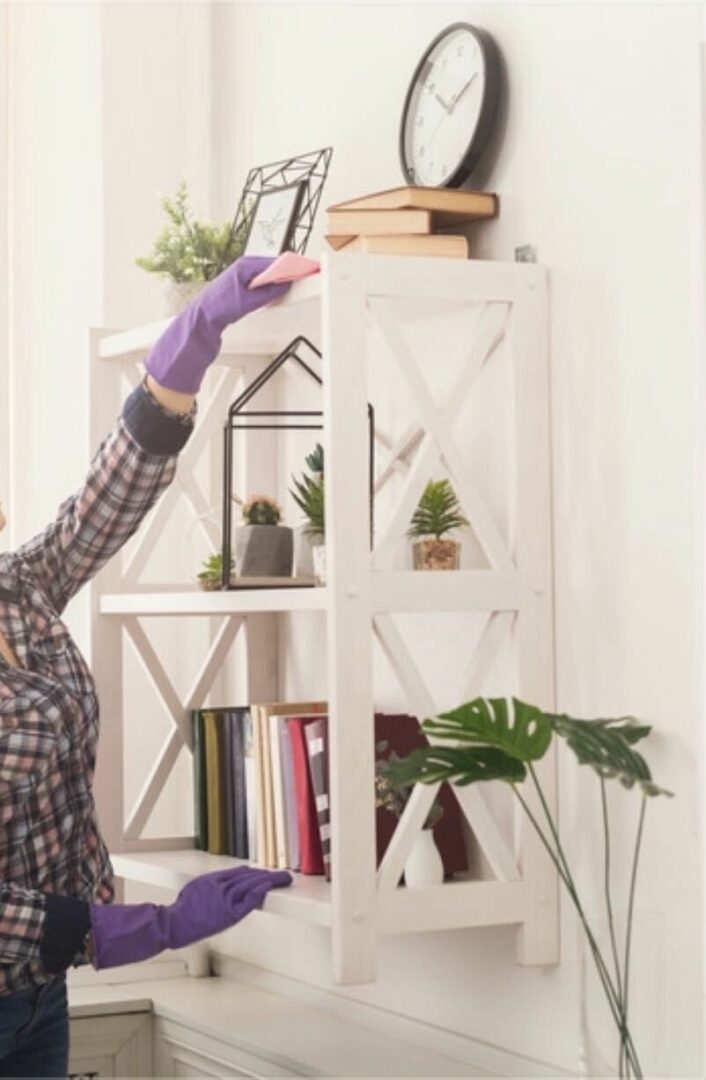 We will let you in on a not-so-secret of ours at Queen Bee Cleaning Service; go through and spray cleaner on counters, tubs, sinks, toilets, appliances, inside the microwave, etc. Go attend to another room, return and then scrub it down. By letting the cleaner sit, you are allowing dirt and grim to break up, making cleaning a little easier. 
Tip Four: Clean furniture 
Strip down all the beds, and remake them with clean sheets and comforters. Fluff all the pillows, something that isn't done nearly enough. Using a vacuum extension, go over fabric on furniture to remove pet hair, debris and dirt. 
Tip Five: Get rid of the smell from the garbage disposal 
Sometimes there is a smell coming from the kitchen and we just can't put our finger on it. Most likely, the garbage disposal is the culprit! Luckily, it's an easy fix. Run a couple of lemon rinds through and rinse with cold water for a fresh scent. 
Tip Six: Freshen the shower curtain
It is important to always have a clear liner behind a shower curtain to keep mold and mildew away. However, these clear liners should be changed every few months. Want to extend their life a little? Using a shower cleaner after every shower can help. 
Tip Seven: Get a sparkly toilet - 

8 House Cleaning Tips
Apply a toilet bowl cleaner and let sit for at least 5 minutes. After, scrub it with a toilet bowl brush to get rid of any stains or mildew. Wipe down the toilet seat and handle with disinfectant wipes, and voila! You are left with a germ-free, sparkling clean toilet. 
Tip Eight: Clean the dishwasher
The dishwasher cleans dirty dishes, but who cleans the dishwasher? It is easy to forget your dishwasher needs to be cleaned as well. Excess food and grime will cause build-up, and odors. Try to remember to pull out the bottom rack after every few washes and wipe down with a paper towel. This will get rid of any food particles leftover. 
We hope you find this list useful as you tackle some spring cleaning! 
Queen Bee Cleaners is proud to serve the Bellevue, Bothel, Burien, Edmonds, Everett, Seattle areas and beyond. We specialize in deep cleaning, maid services, move in and out cleaning, post-construction and Airbnb cleanings.  Feel free to call us at 425-786-1360 with any questions or to set up an appointment!
Everyone has a different parenting style. There is no right and wrong way to parent your children. However, the way that you parent your children does say a lot about the type of relationship you're creating with your kids.
 
There's no denying that parenting is difficult. These days, there are copious amounts of resources that are telling you what to do and when to do it. In our opinion, as long as you're trying to be the best parent that you can be, you're doing a great job!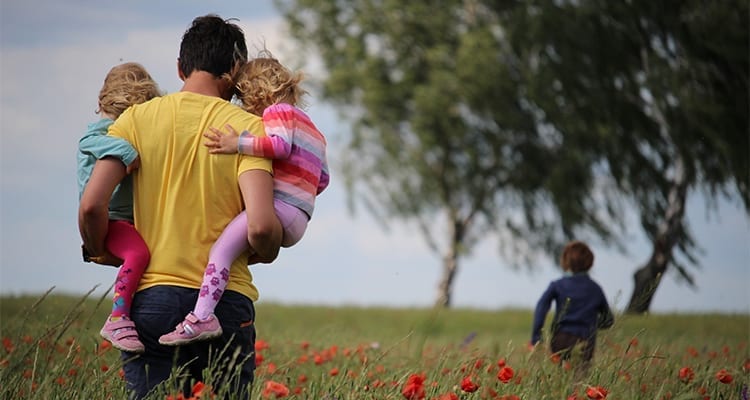 On the other hand, determining your parenting style can help you set up boundaries and routines with your kids. These styles act as great guidelines to help you navigate the parenting minefield.
 
Take our parenting style quiz to find out which style best describes you. Try answering the questions as openly and honestly as possible. After all, the results will only benefit you if answered truthfully.
 
Take the Parenting Style Quiz
 
This quiz has been designed to put in place real-life scenarios. From the types of discipline to general parenting mantras, you will have to choose answers that best suit your situation. By the end of this quiz, you will receive an overview of which parenting style is a match.
 
Just click below to get started!
 
 
What are the Parenting Styles?
The quiz takes into consideration the 4 types of parents: authoritative, authoritarian, indulgent, or neglectful. These parenting types make up what we know as Baurmrind Parenting Styles.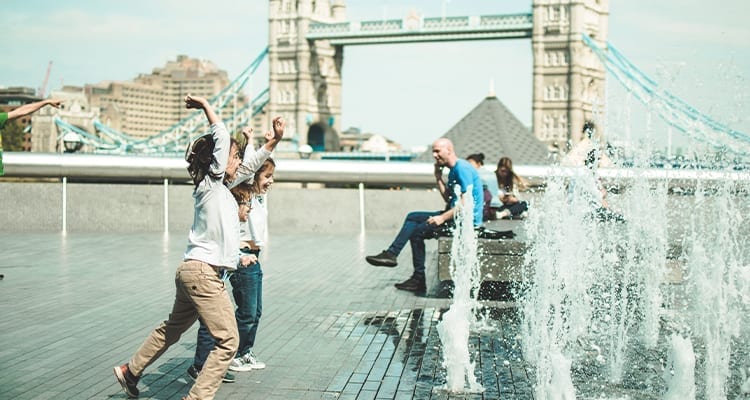 Authoritative Parenting
Authoritative parenting can be considered as combining the best of both worlds - being a loving parent yet implementing boundaries. These types of parents set limits and boundaries but reciprocate with positive reinforcements. Many studies and psychologists suggest that authoritative parenting is the best style amongst the Baumrind Parenting Styles.
 
Parents will often use a more open approach to parenting with this style. They will set up boundaries and rules but open them up for discussion. Using reasoning, these boundaries are reinforced. The main difference is that along with these boundaries comes a strong sense of support and encouragements.
 
Kids benefit most from this style. Studies have shown that children appear to be happier, more independent and have better social skills.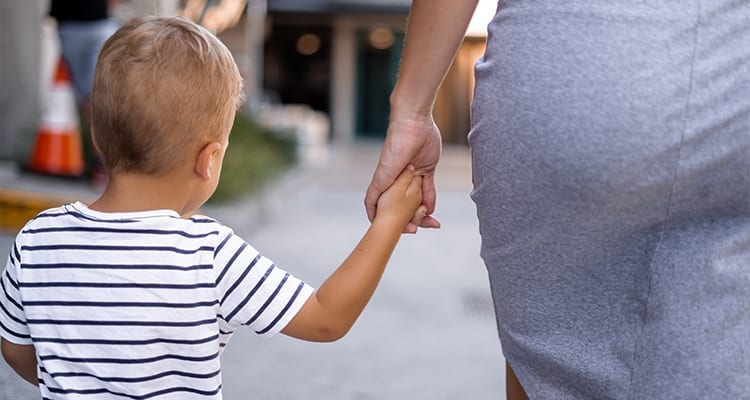 Authoritarian Parenting
Authoritarian parenting is common amongst parents who have high expectations from their kids yet offer little nurturance. This parenting style is characterized by its overall theme of demanding a high level of input but providing harsh feedback.
 
What may seem like "tough love", can have a few effects on your child's development. Kids who grow up with authoritarian parents tend to have lower self-esteem and struggle in relationships.
 
Indulgent Parenting
Indulgent parents are known to be those who are more lenient and non-directive when it comes to their kids. There are very little rules and boundaries to follow in this parenting style. Often, parents may want to overcompensate with the warmth and indulgence when it comes to their kids. You may even consider indulgent parents the opposite of the "helicopter parent".
 
While there's nothing wrong with wanting to shower your children with warmth and love, problems may arise in behavioral habits. Children who have indulgent parents may face issues with self-control and self-regulation.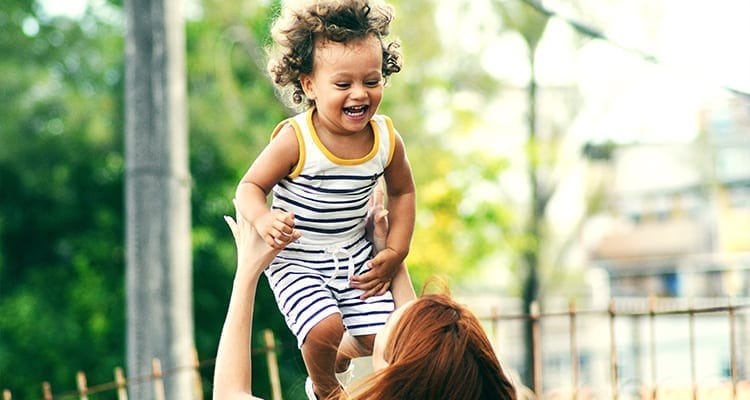 Neglectful Parenting
Neglectful or uninvolved parents may notice a sense of emotional disconnect from their children. This style is based around the general lack of responsiveness to their children's needs. Uninvolved parents tend to not expect much from their kids or demand very little.
 
In an overview, neglectful parenting sees parents catering to their children's basics. These basics are considered to be shelter and food. From there, the extent of neglect can vary. Some parents may be hands-off but still implement firm rules while others offer the bare minimum in basic needs as well as affection.
 
The impact of neglectful parenting can lead to a number of negative experiences for children. Children may become more anxious, delinquent and withdrawn. Studies have shown that in some cases, these kids have gone on to suffer from substance abuse.
 
 
Taking a parenting style quiz is a quick and easy way to identify who you are as a parent. Based on your results, you can try to tweak your style to provide the very best for your kids.
 
-
Post Description: QBClean Lynnwood, WA - What's Your Parenting Style: Parenting Style Quiz - Categories: Parenting & Bellevue Cleaners. Related page: Blog
Additional Categories: Lynnwood, Additional Tags: Bellevue Cleaners, Related Page: Blog
-